Tampa Bay posts back-to-back $3 million-plus months for first time
May 11, 2016 by PR@VisitTampaBay.com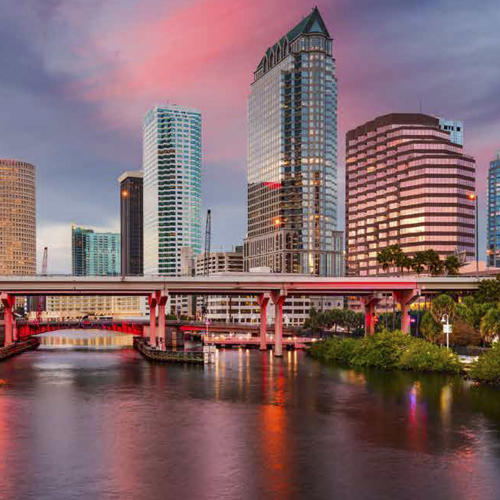 For the first time in their history, Visit Tampa Bay and Hillsborough County reported back-to-back months with more than $3 million in hotel bed taxes.
Recently released numbers for April (reflecting hotel room sales in March) show more than $3.57 million in hotel bed taxes for the month. That follows $3.3 million reported in March for February sales.
"These are tremendous results – truly historic for our destination," said Santiago Corrada, president and CEO of Visit Tampa Bay. "They are the product of hard work by our local tourism industry and the Visit Tampa Bay staff to spread the word about Tampa Bay's evolution as a place to find great, memorable experiences."
In recent weeks, Orbitz included Tampa Bay on its list of "15 U.S. Hotspots Nobody Cared About 15 Years Ago." The article cited the development of the Tampa Riverwalk, Curtis Hixon Waterfront Park and Seminole Heights as reasons Tampa Bay is rising to national prominence.
The April bed tax report is 4.2 percent higher than the same time last year. If reflects the peak of Tampa Bay's 10-week Gasparilla Season. Hotel occupancy in Hillsborough County ran above 90 percent every weekend of the month, according to statistics reported by industry analyst STR Inc.
The April report brings the county's total Tourism Development Tax collections to nearly $17.75 million for the fiscal year that started October 1. That's nearly 12 percent higher than the same period last year, which was a record year for tourism in the county.
With such strong performance so far this year, Hillsborough County is on track to reach $30 million in bed taxes by the end of 2016, Corrada said. Reaching that threshold will give county commissioners to option to raise by the bed tax to 6 percent.
Tourism leaders are expecting next month's report for April to be another bid bed tax result, thanks in part of the Tampa Bay Lighting's Stanley Cup playoff games and the April 29 concert by Beyonce. Hotel occupancy for April 29 exceeded 97 percent.