Tampa Bay in Love with Valentine's Day
February 4, 2016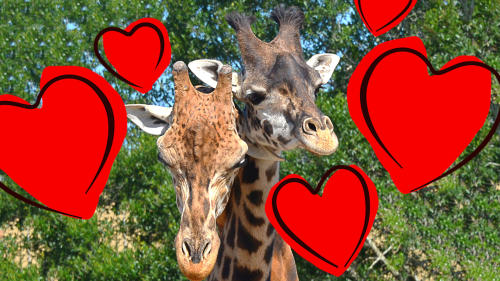 Related Document: Download Document
Night Safaris, Pop-up Bubble Lounges and Tipsy Candles among Hearty Options
TAMPA (February) – With the same unparalleled passion and creativity it applies to food, craft beer and fun as "Florida's Most," Tampa Bay is celebrating Valentine's Day in hearty style this year: everyone is invited to join in Cupid's Tampa Bay adventures.
Romance in Tampa Bay comes with many sweet deals, from divine meals and romantic cruises to the creative cosmic and truly adventurous pursuits for singles, families and kids.
Please go to our website for a list of some of the activities taking place. Keep in mind that part of the fun of exploring the urban heart of Florida's Gulf coast in Tampa Bay is making the most of our locally inspired cuisine and renowned craft beer scene while exploring downtown on the newly completed Tampa Riverwalk.
Below are some notable Valentine's Day stops:
Guests who take advantage of the Valentine's Day room package at Renaissance Tampa International Plaza, which recently underwent a major renovation (all double beds are queen-sized),  will appreciate the chilled champagne and fresh strawberries and a 2pm late check-out. 
Le Méridien Tampa, the historic courthouse that recently opened to rave reviews from Condé Nast Traveler, offers an exclusive evening of food and wine at Bizou Brasserie. Diners are invited to surrender to an exquisite, 4-course culinary exploration menu prepared by the Executive Chef.
Luxurious Epicurean Hotel is on sweethearts' list any day of the year, whether to indulge in romantic dinners at Élevage or artisanal cocktails at the rooftop bar. On Valentine's Friday, guests can make their own fragrant candles from repurposed wine bottles in the kitchen theater, as part of a class taught by the artisans of Tipsy Candle Company, the makers of the Epicurean's signature, eco-conscious candles.
If crafted love is your thing, you can get a start this coming weekend, when you can "Make Your Own Glass Heart" at The Studio.
For full-blown romance rush to book the sell-out Valentine's Weekend Dinner Cruise on Yacht StarShip, savor for hours an elegant, 3-course dinner at the grand dame of Tampa New American cuisine, Mise En Place, or catch one of the three flamenco shows Columbia Restaurant has added just for Valentine's night.
Singles can start celebrating their status early in the week, on Wednesday, at Yeoman's Cask & Lion, with drinks specials for "Singles Happy Hour." On Saturday, Feb. 13, toast freedom with copious amounts of champagne, prosecco and bier de champagne at The Independent Bar and Cafe's "Pop-Up Bubble Lounge."
Count on Busch Gardens Tampa Bay to throw a party, with a fantastic "Love on the Wild Side" Valentine Night Safari" opportunity to board a safari and explore the Serengeti Plain by moonlight, followed by African tales by the campfire.
We're definitely headed to the annual "Total Eclipse of the Heart Valentine Dinner" organized by the Museum of Science and Industry (MOSI) – an incredible opportunity to take loved ones on a cosmic dining experience inside the Saunders Planetarium, alongside museum's astronomers.
Both Hyde Park Village and International Plaza and Bay Street have lined up a host of events, including a florist pop-up, Valentine's Day yoga and many prix-fixe dining options.
Luckily for adventurous eaters, Valentine's Day falls during the Florida State Fair. What better way to prevent an expanding waistline than by sharing a homemade Amish Strawberry Stuffed Doughnut or a Bacon Bomb Explosion Burger.
Kid alert: The Glazer Children's Museum holds their 6th annual Little Sweetheart's Dance on Feb. 12. Also, visitors to Dinosaur World can get their Sweetheart in for free.