Tampa Bay Hits Record $33.8 Million in Tourism Revenue
October 4, 2018 by PR@VisitTampaBay.com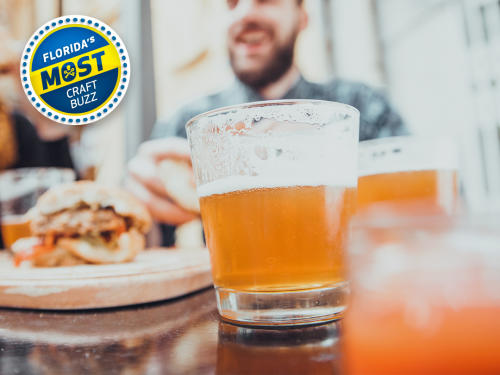 FY18 Results Included New Benchmarks for 10 of Past 12 Months
TAMPA (October 4, 2018) – Setting another new benchmark for tourism revenue, Hillsborough County collected nearly $34 million in Tourist Development Tax in the budget year that ended September 30, Visit Tampa Bay is reporting.
That amounted to a 10.8 percent jump from the FY17, when the county collected $30.5 million. Ten of the 12 months of FY18 were record months for TDT revenue.
Over the last five years, TDT in Hillsborough County has grown nearly 60 percent.
"This has been a tremendous year for Tampa Bay tourism – and completely a team effort on behalf of Visit Tampa Bay and our industry partners," said Santiago C. Corrada, President and CEO of Visit Tampa Bay. "Tourism, as an economic engine, runs 24 hours a day and reaches nearly every corner of our community. Our collaboration over the past 12 months promoting Hillsborough County nationally and internationally as a destination for conventions, leisure travel, and financial investment continues to pay major dividends for Hillsborough County and the region as a whole. We should all be extremely proud of this achievement."
Over the past 12 months, Hillsborough County saw hotel revenues grow 8.5 percent to more than $718 million for the fiscal year with a modest 4 percent rise in the county's supply of hotel rooms. Revenue per available room (RevPAR), an indicator of hotel profitability, grew 5.8 percent for the 12-month period, according to industry analyst STR Inc.
The 2017-18 fiscal year included major marketing successes for Visit Tampa Bay and Hillsborough County. The destination:
launched major new marketing campaigns in the United Kingdom with Norwich City FC soccer team as well as in Germany and Switzerland – all key international markets;
generated more than 180,000 additional visits and a record $84.5 million in spending with its award-winning "Florida's Most" out-of-state campaign in New York, Chicago, and other key northern markets;
welcomed more than 880,000 convention and meeting attendees to events at the Tampa Convention Center and elsewhere in the destination;
worked with Expedia and other travel companies, travel agents, and tour operators to boost international visitors by double digits.
"We accomplished this huge achievement with focus and determination," Corrada said. "As we look ahead to great new additions in 2019 and 2020, we can expect even more success for the hip, urban heart of Florida's Gulf coast."
#
About Visit Tampa Bay
The hip, urban heart of Florida's Gulf coast beats in Tampa Bay. Visit Tampa Bay encourages adventurous travelers to unlock sun, fun and culture in Florida's most diverse travel destination. We are a not-for-profit corporation that works with 800 partners to tell the world the story of Tampa Bay. Treasure awaits.