Tampa Bay Conquers FY19 with Record Revenues
October 31, 2019 by PR@VisitTampaBay.com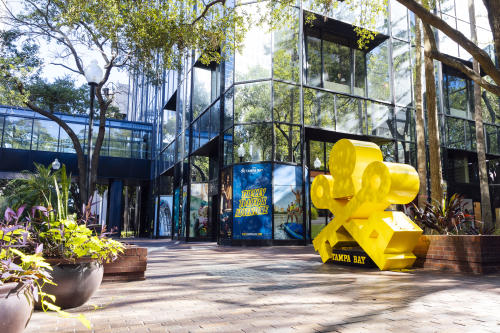 Tourism-related revenues have doubled over the last decade
TAMPA | Setting a new record for visitation and tourism revenues, Visit Tampa Bay has released its results for FY2019.  For the fiscal year, the tourism industry delivered continued dramatic growth, appealing to travelers in key out-of-state, in-state and meetings markets, producing the highest Tourist Development funding total ever recorded here -- $35.4 million.
That increase was up 5 percent from the previous year, which was ahead of expectations and substantially better than many areas of the state.  In fact, revenues have now reached a level that is almost double that of only a decade ago. 
"The past 12 months have been Tampa Bay's time to shine as a destination for visitors from across the country and around the world," said Santiago C. Corrada, President and CEO of Visit Tampa Bay. "We're seeing the results of that growth every day in terms of new builds, new jobs, and new opportunities. We're also thrilled that many of those visitors want to return as residents or investors in the future here in the hip, urban heart of Florida's west coast."
Nine of the 12 months of the budget year, which ended Sept. 30, produced records for Tourist Development funding. September's monthly total -- $2.87 million – was up 25.5 percent year-over-year and included more than $400,000 generated in August after the Board of County Commissioners approved an increase in the county's levy on hotel nights from 5 percent to 6 percent.
During Fiscal Year 2018, the county added just over 1,000 new hotel rooms, according to industry analyst STR Inc. – including a massive expansion of Seminole Hard Rock Hotel & Casino, the new Current Hotel in the Westshore District and the area's first dual Hampton Inn/Home2 Suites property in the Channel District. Several major properties such as Marriott Water Street underwent major renovations or announced expansions.
Nearly 2,000 more rooms are either in construction or on the drawing board for 2020-2022. Also on the horizon: major additions to key attractions such as Busch Gardens® Tampa Bay, new international and domestic flights, and new cruise lines.
For FY19, hotel occupancy remained consistent at 74.6 percent, but room demand grew 4 percent, outpacing the growth in supply (3.3 percent). Average room rates and profitability stayed even with the year before, which had been a record for the destination, according to STR Inc.
During the year, Tampa Bay saw dramatic growth (38-46 percent) in awareness iamong residents of key out-of-state travel markets such as New York, Chicago, Toronto, Boston, and Dallas. Tampa Bay reached 5.3 million households through its paid advertising, the highest-ever reach for the destination. That marketing ultimately produced 78,000 additional trips to Hillsborough County and $69 million in visitor spending, according to marketing analyst H2R Inc.
Additionally, a survey by Tallahassee-based Downs & St. Germain revealed 91 percent of Hillisborough County residents have a positive view of tourism and 86 percent feel it has a beneficial impact on their lives.
"It's rewarding to observe the ways that, working together with our partners, we are cementing our identity as a fun, exciting, and family-friendly vacation destination in a state where the competition for visitor spending is intense," Corrada said.
#
About Visit Tampa Bay
The hip, urban heart of Florida's Gulf coast beats in Tampa Bay. Visit Tampa Bay encourages adventurous travelers to unlock our trove of unique treasures. We are a not-for-profit corporation that works with more than 800 partners to tell the world the story of Florida's most diverse destination. Treasure awaits.