Tampa Bay bed taxes head for another record
July 14, 2016 by PR@VisitTampaBay.com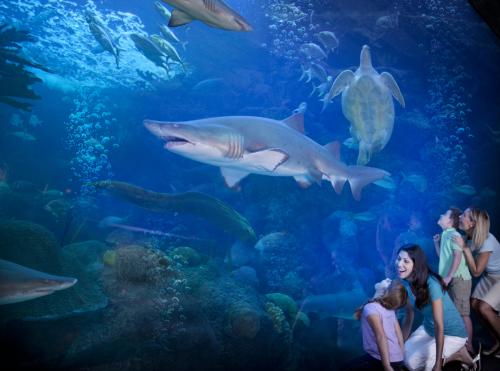 TAMPA (July 13, 2016) – With three months to go in the 2016 Fiscal Year, Visit Tampa Bay and Hillsborough County report that the county's Tourist Development Tax collections as of June have surpassed all of FY 2013 – and have nearly beaten all of FY 2014.
The June report – covering hotel room sales in May – showed the county has collected over $23 million since the budget year began Oct. 1. That about 9.6 percent higher than the same period last year, which was a record in itself.  The total collection for the month of June was $2.35 million.
Total collections were $21.2 million in FY 2013 and $23.7 million in FY 2014. FY 2015 hit $26.8 million.
"This year has seen the strongest hotel performance Tampa Bay has ever seen as a destination," said Santiago Corrada, president and CEO of Visit Tampa Bay. "With several major conventions this summer and continued strong in-state tourism, we expect to finish both the fiscal year and the calendar year well ahead of last year's record pace."
According to industry analyst STR Inc., Hillsborough County's hotel industry continued to outpace all but a handful of its competitors nationally in terms of growing profitability and room rates.
From a convention and group sales perspective, local Hillsborough County hotels' revenue per available room – a key indicator of profitability – grew at 10 percent in May, reaching just over $80. That growth rate trailed only Charlotte, N.C. (12.3 percent), and Fort Worth (9.9 percent), two of the 10 destinations nationwide Tampa Bay uses as benchmarks.
For the year, Tampa and Hillsborough County are behind only Long Beach, Calif., in terms of growing the average daily hotel rate.  Compared to other Florida leisure destinations, Tampa Bay also performed well. As a destination, Hillsborough County has benefited from the additional of the Lufthansa flights and a strong domestic booking season from December through the summer, plus overall growth in the national economy.
Occupancy for the month of May was up 3.3 percent in Hillsborough County year-over-year to 72.3 percent. Revenues were up 9.5 percent to more than $53 million for the month.
#
About Visit Tampa Bay
Visit Tampa Bay encourages adventurous travelers to unlock our destination's trove of unique treasures. We are a not-for-profit corporation that works with more than 750 partners to tell the world the story of our home – the hip, urban heart of the Gulf Coast of Florida.