Omega Psi Phi Fraternity Inc. chooses Tampa Bay for 2020 Conclave
August 30, 2017 by PR@VisitTampaBay.com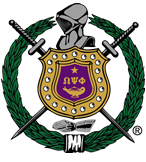 TAMPA (August 29, 2017) – Visit Tampa Bay is proud to announce that Omega Psi Phi Fraternity Inc. will hold its biennial conclave in Tampa Bay in July 2020. The national conclave will be a first for a historically Black fraternal organization in Tampa Bay, which has hosted smaller regional gatherings in recent years.
"This is a major success for Tampa Bay as a convention destination," said Santiago Corrada, president and CEO of Visit Tampa Bay. "We're honored to host Omega Psi Phi in a community where, from Clara Frye to Moses White to Perry Harvey Sr., the African American community has a long history of achievement and influence."
Founded at Howard University in 1911, Omega Psi Phi has more than 750 chapters around the world. In Tampa Bay, the membership of Omega Psi Phi includes Tampa City Council member Frank Reddick and attorney Alec Hall, who will be the Grand Marshall of the 2020 Conclave.
Visit Tampa Bay estimates that the week-long gathering will attract 8,000 members and their guests and fill 7,000 room-nights. The conclave could have an economic impact of $2.3 million on the local economy.
The decision to hold the 2020 Conclave in Tampa Bay came shortly after the destination hosted the Divine 9 – leaders of the nation's historically black fraternities and sororities – at the Epicurean Hotel in June.
#
About Visit Tampa Bay
The hip, urban heart of Florida's Gulf coast beats in Tampa Bay. Visit Tampa Bay encourages adventurous travelers to unlock sun, fun and culture in Florida's most diverse travel destination. We are a not-for-profit corporation that works with 800 partners to tell the world the story of Tampa Bay. Treasure awaits.