Nine months into FY17, tourism revenue beats all of FY2014
July 13, 2017 by PR@VisitTampaBay.com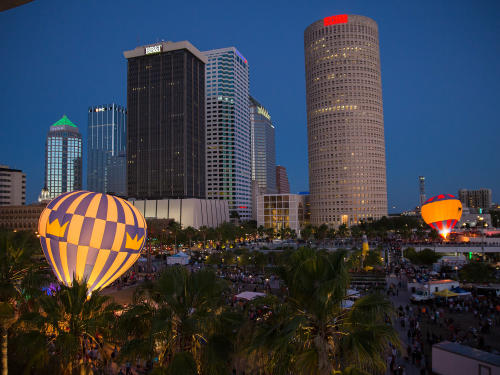 Related Document: Download Document
7 of the past 9 months recorded record bed-tax revenues
TAMPA (July 12, 2017) – With three months left in its 2017 budget year, Visit Tampa Bay is reporting $23.75 million in Tourist Development Tax revenues collected since Oct. 1 – outpacing the total for all of FY 2014, the first of an ongoing string of record years for tourism revenues.
As of May, seven of the nine months of this fiscal year saw record collections in bed-tax revenues. May's report of $2.4 million was up 2.7 percent from the same period last year.
"Tampa Bay continues to be a magnet for visitors looking for a new, authentic experience in Florida," said Santiago Corrada, President and CEO of Visit Tampa Bay. "Tampa Bay reputation as Florida's most diverse travel destination adds to everyone's bottom line, whether they're directly tied to tourism or not."
The third quarter of FY 2017 included the Sunset Music Festival, Educational Testing Service Advanced Placement reading sessions, and National Defense Industry Association's SOFIC 2017 gathering.
#
About Visit Tampa Bay
The hip, urban heart of Florida's Gulf coast beats in Tampa Bay. Visit Tampa Bay encourages adventurous travelers to unlock sun, fun and culture in Florida's most diverse travel destination. We are a not-for-profit corporation that works with 800 partners to tell the world the story of Tampa Bay. Treasure awaits.