June Marks Six Consecutive Months of Record Tourism Success
August 9, 2019 by PR@VisitTampaBay.com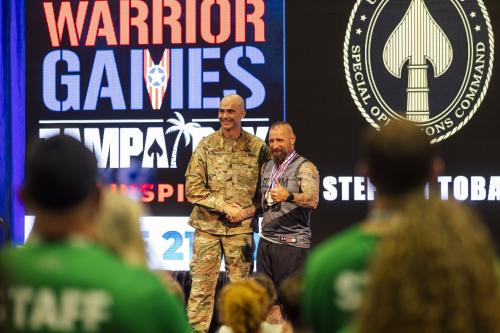 TAMPA (August 8, 2019) – Visitors to Tampa and Hillsborough County in June helped the county post its sixth record month in a row for tourism revenues this year, reaching $2.49 million in Tourist Development revenue, an increase of 3.2 percent.
The Department of Defense Warrior Games helped keep leisure travel strong for the month. Visit Tampa Bay also continued its in-state marketing campaigns targeting travelers in South Florida, Orlando, and Fort Myers. On the meetings side, Advanced Placement test readers and the American Society for Engineering Education generated nearly $8 million in local revenue across the board during their gatherings.
"June continued to show strong results for Tampa Bay tourism," said Santiago C. Corrada, President and CEO of Visit Tampa Bay. "We are already turning our attention to 2020, when we see more success on the horizon with thousands of new hotel rooms in the pipeline, major improvements to key attractions, and the ongoing boom in food and drink culture. There's a lot for our community to be excited about."
Hotel numbers across the board remained strong for the month with revenues reaching $55.4 million, up slightly from the same time last year. Hotel occupancy was steady at 73.4 percent and Revenue per Available Room (RevPAR), a key indicator of hotel profitability was the same at $80.99, according to industry analyst STR Inc.
Seven of the last 10 months of the 2019 budget year have produced Tourist Development revenue records. This week, the Hillsborough County Board of County Commissioners agreed to allocate 30 percent of new Tourist Development revenues to marketing the destination. Commissioners boosted the TDT to 6 percent last month as allowed by state law after Hillsborough County joined the state's handful of High Impact Tourism counties. That change took effect August 1.