July bed tax collections rise 11.6 percent
August 4, 2016 by PR@VisitTampaBay.com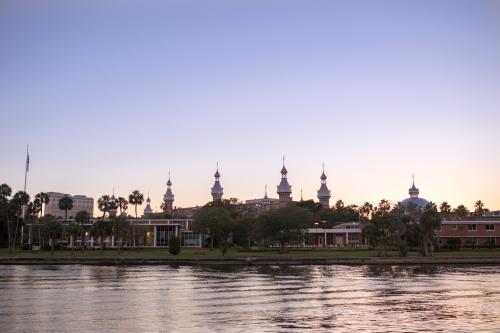 Strong summer shows Tampa Bay's strength as a year-round destination
TAMPA (Aug. 5, 2016) – Visit Tampa Bay and Hillsborough County report more than $2.3 million in hotel bed-tax collections for July. That's an 11.6 percent rise over the same month last year.
The collections reflect hotel room-nights sold in June. Hotel occupancy for that month averaged 73 percent, 4.4 percent higher than the same month in 2015, according to industry analyst STR Inc.
Hotel profitability for Hillsborough County in June grew 12.6 percent year-over-year, reaching $76.24 per available room. Hillsborough County led its 10 benchmark competitors across the country in terms of profitability growth for June – a list that includes Orlando, Fort Lauderdale; Austin, San Antonio and Fort Worth in Texas; Long Beach, Calif.; Charlotte; Nashville; Baltimore; and Milwaukee.
"Tampa Bay continues to grow as a popular, affordable and year-round travel destination," said Santiago Corrada, president and CEO of Visit Tampa Bay, the tourism office for Hillsborough County. "We're happy to see so many travelers discovering the treasures this community has to offer. With a string of great events on the horizon for Fall and Winter, we expect even more people to explore Florida's most diverse vacation destination."
Bed taxes, officially the Tourist Development Tax, is a 5 percent levy on short-term accommodations. The revenue supports tourism marketing as well as venues such as Raymond James Stadium, Amalie Arena and the Tampa Convention Center.