Mirror: Get a taste of Tampa on a foodie break in Florida
September 14, 2016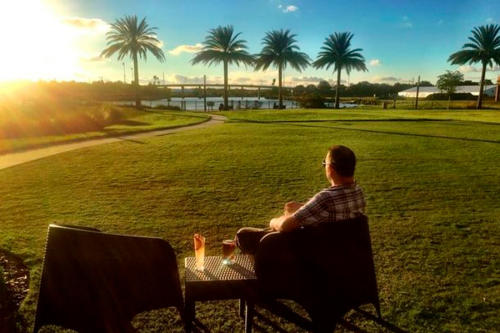 BY KARIN WRIGHT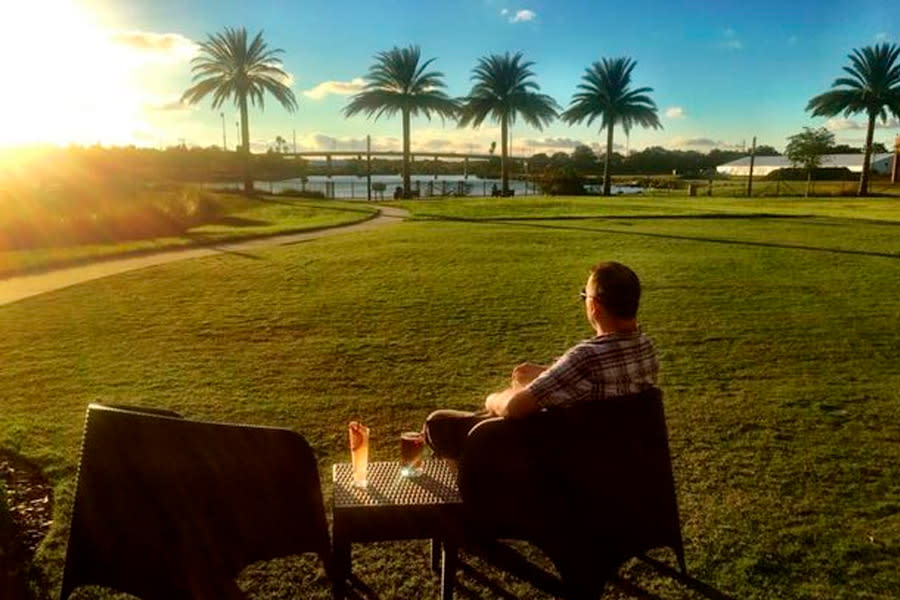 We arrived at the hotel at 10 o'clock at night, feeling a bit peckish after our nine-hour flight to Tampa.
We thought we'd have a quick snack in the hotel bar before getting an early night, ready to explore the city in the morning.
But of course, this is America: there's no such thing as a "snack" - as my boyfriend James and I remembered only when the barman arrived with two enormous steak baguettes accompanied by huge piles of chips.
We were initially intimidated, but meekly surrendered after the first delicious bite - the hotel in question wasn't called the Epicurean for nothing...
And so what was meant to be a brief stopover turned into a long weekend of food-based debauchery. The Epicurean hotel is right on buzzing South Howard Avenue ("SoHo"), which is packed with bars and restaurants and runs down to the bay a 10-minute walk away.
The hotel is a foodie paradise - along with the lobby bar, there's elegant Elevage restaurant, rooftop cocktail bar Edge, patisserie Chocolate Pi, a wine shop - and a theatre for cooking demonstrations and wine-tasting. They take eating and drinking very seriously here, although in a relaxed, non-snooty environment.
After a delicious mushroom and truffle omelette for breakfast the next morning, we borrowed a couple of the hotel bikes for a ride along Bayshore Boulevard. At 4.5 miles, it's billed as the "world's longest continuous sidewalk".
We joined energetic joggers and power-walkers for our cycle along the beautiful bay, keeping an eye out for dolphins which often pop by to say hi, right to where it ends at a pretty park and the yacht club.
Appetite suitably worked up, we headed back and into town to the Oxford Exchange for cracking burgers and heavenly sweet potato fries. Built in 1891 as stables for the Tampa Bay Hotel, the restaurant is in a beautifully restored building inspired by old British clubs and universities. There's a coffee shop, a book store and a shop, filled with trendy young Tampanians.
Then we spent the afternoon browsing the great little shops in Ybor City, the old cigar-making neighbourhood of Tampa which, after years of neglect, was given an arty makeover and is now hip and happening by day and party central in the evenings. We watched people roll cigars at Tabanero, bought vintage souvenirs at La France and sampled craft beers at Tampa Bay Brewing Company.
Ybor City is also home to the original Columbia, the oldest continuously operated restaurant in Florida and one of the largest Spanish restaurants in the world – and it's still owned by the family that opened it more than a century ago. The menu is massive, but I always go for the delicious salteado when I'm in town.
After all this fine food and culture, it was time for some cheesy fun, so we spent the day riding the rollercoasters at Busch Gardens. There were some thrilling new additions since our last visit, but big-hitters Montu and SheiKra still held top spot for us. We enjoyed zipping across the park on the SkyRide cable car, which gave us a bird's-eye view of the wild animals dotted about.
Then it was back to the Epicurean for a dip in the pool, which we blissfully had to ourselves.
There is plenty to do in Tampa – there's a great zoo, a fabulous aquarium, as well as art galleries and fascinating museums (the kids will love the science one). But the food and drink renaissance is what's drawing more and more people to this great waterside city.
On our last night we sampled two of the best of these: we started off with fantastic cocktails on the lawn at Ulele as we watched the sun go down over the Hillsborough River.
And then we headed to Bern's Steak House – handily, just across the road from the Epicurean (to which it is affiliated). A family institution that has been serving Tampa for more than 60 years, Bern's is not so much a meal as a "gastronomic adventure".
Perfectly aged steaks are cut to order and cooked to perfection, served by waiters who undergo years of training. The veggies come from the restaurant's own farm, the wine from a choice of half a million bottles.
After dinner you can tour the kitchens and wine cellar, past the cheese room, ending in the Harry Waugh Dessert Room. Yes, there is actually a separate area, just for desserts. I say "just" – there are 48 little booths and private rooms where you can choose from 1,000 dessert wines, spirits and drinks, and 50 mouth-watering desserts with names like Framboise Macadamia Decadence, Trio of Liquid Center Cakes, Banana Cheese Pie and Vintage Chocolate Lush Sundae.
Hungry yet?
WHEN TO GO: Florida is great for year-round sunshine, but makes the perfect winter escape when it's miserable back in Britain.
BEACH BLISS: Tampa is within striking distance of some of America's best beaches – Caladesi, Clearwater, St Pete and Siesta.
EATING OUT: Bern's Steak House is an epic gastronomic event.
Columbia In Ybor City is one of the world's biggest Spanish restaurants. Amazing food and atmosphere.
Daily Eats, five minutes from the hotel on SoHo, serves towering American breakfasts all day.
Ulele is great for sunset cocktails and craft beer (there is an on-site brewery), and serves delicious seafood.
The Oxford Exchange is a trendy hipster hangout with food to match.
Ceviche does fantastic tapas - there's a branch a 20-minute walk from the hotel.
RIDE IT: The best value ticket for visiting SeaWorld Parks is the Discovery Cove Ultimate Package. Includes one-day reservation at Discovery Cove (with 30-minute dolphin swim experience, all meals, snacks and beverages) plus 14-day unlimited entry to SeaWorld, Busch Gardens and Aquatica. From £171pp. Day tickets to Busch Gardens only from £60.
BOOK IT: Five nights at the Epicurean with BA flights and car hire from £1,463pp from October 29 to mid-December. Upgrade to a convertible from £45 a day. bon-voyage.co.uk 
British Airways flies daily direct from Gatwick to Tampa from £600.
Rooms at the Epicurean from £150pn room-only.
MORE INFO: visittampabay.com visitflorida.com visitusa.com