Dragon boats, Riverfest take over Tampa Bay
April 24, 2017 by PR@VisitTampaBay.com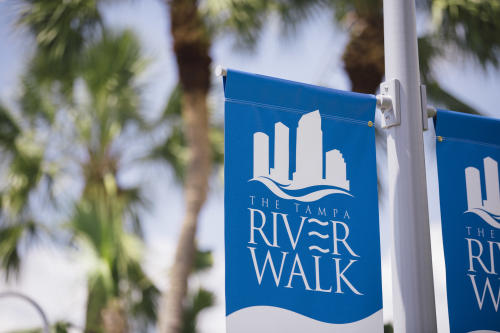 Back-to-back free Tampa Riverwalk festivals to draw thousands to downtown's waterfront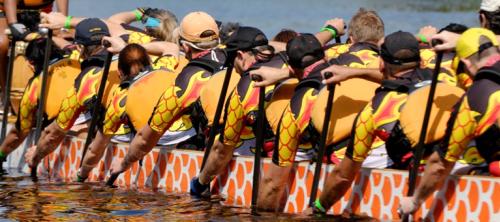 April 29: the drumbeat of competition will sound over downtown's Garrison Channel during this year's Tampa Bay International Dragon Boat Races
First up, throughout the day on April 29, dozens of boats from across Florida and the Southeast will assemble in Cotanchobee Fort Brooke Park to test their mettle as part of Tampa Bay International Dragon Boat Races.
Organizers Pan American Dragon Boat Association, in partnership with The Junior League of Tampa, expect 8,000 spectators to watch more than 50 local, national and international teams race. Each boat holds 20 paddlers backed up by a drummer to keep them on time, as they dig hard with each stroke in a sprint toward the finish.
Junior League of Tampa President Nicole Hubbard said: "More than ever, the Tampa Bay community has been working towards improved health and wellness with our children and our environment. This [Tampa Bay International Dragon Boat Races] event draws spectators to the Tampa Riverwalk and allows the community to enjoy one of its greatest assets-the waterfront," Hubbard said.
Grab a waterfront seat in the park, observation deck or along the Tampa Riverwalk to catch the action and cheer for your favorite team. For more information visit www.jltampa.org/dragonboat.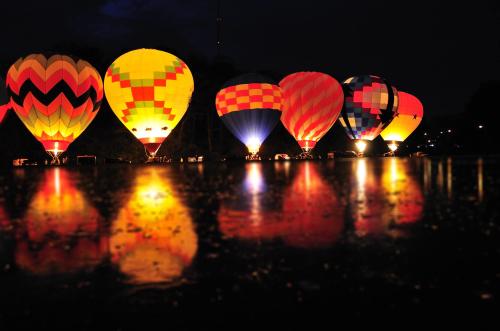 May 6 and 7: the 3rd annual Tampa Riverfest to showcase all of the Riverwalk with family-friendly activities and singular events such as Hot Dog Eating Contest, a wiener dog derby, a hot air balloon glow and a free Pops in the Parks Concert with the Florida Orchestra.
The following weekend, thousands more will gather for the Tampa Riverfest, Tampa's annual Riverwalk celebration. This year's family-friendly event, presented by Friends of the Riverwalk and the City of Tampa, will include a dramatic night-time balloon lighting. It will also introduce a Hot Dog Festival on Saturday. Thanks to a new partnership with Nathan's Hot Dogs, the hot dog eating contest will send Tampa winners to The Nathan's Famous Fourth of July International Hot Dog Eating Contest on Coney Island, New York.
"These two major events confirm why visitors have lately come to expect year-round excitement in Tampa Bay" said Santiago Corrada, President & CEO of Visit Tampa Bay. "Week after week our partners and locals show their love for Tampa by organizing high-quality events that have transformed our city into one of the hottest destinations in the country.  Our new Riverwalk is the latest star of our dynamic evolution."
Other Riverfest highlights include a wiener dog derby, billed as the largest Dachshund gathering in Florida, which will benefit the Florida Dachshund rescue, as well as a hot dog tasting event.
Another popular event is the Hot Air Balloon Glow on Saturday evening and a Free Pops in the Park Concert with Florida Orchestra on Sunday evening as the grand finale of Tampa Riverfest 2017, culminating in a thrilling fireworks show at the end of the concert.  Live music will be heard at various spots throughout downtown, from the Sail Pavilion, to the Straz Center, Water Works Park and Curtis Hixon Park.
"Our community takes great pride in the new Riverwalk as a mirror of how far we have come," said Jason Carroll, Executive Director of Friends of the Riverwalk. "With high-quality, free activities such as this, Friends of the Riverwalk is committed to celebrating the Riverwalk and our entire community of locals and visitors."
For a complete list of activities, please visit www.thetampariverwalk.com/activities/riverfest-2017.aspx
About Visit Tampa Bay
Visit Tampa Bay encourages adventurous travelers to unlock our destination's trove of unique treasures. We are a not-for-profit corporation that works with more than 750 partners to tell the world the story of our home – the hip, urban heart of the Gulf Coast of Florida.