Bed taxes hit another record for November
December 6, 2016 by PR@VisitTampaBay.com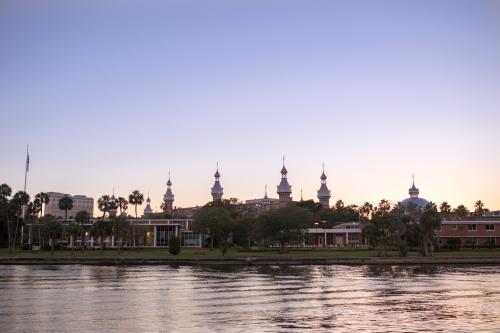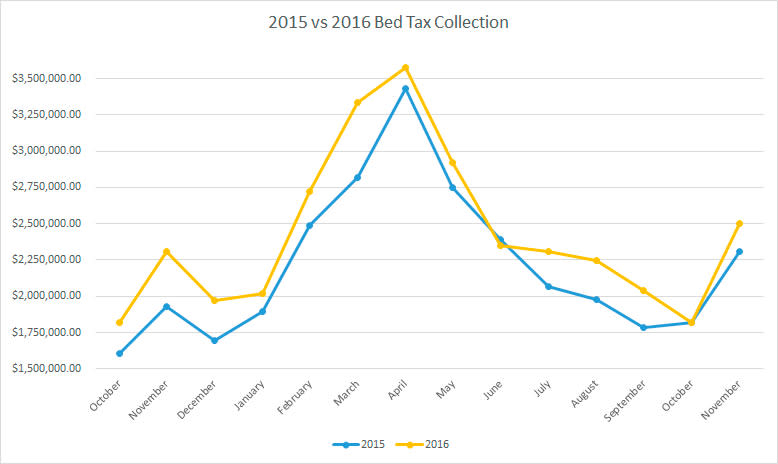 Visit Tampa Bay announces that Hillsborough County hotels set another record for bed taxes in November 2016. Totals released by the county Tax Collector's Office show nearly $2.5 million was collected, an 8.15 percent jump over the same period in 2015.
The November report covers taxes on room-night sales in the month of October. The November report comes on the heels of a record October report (September sales), when the county collected $1.8 million in bed taxes, up a half-percent from the previous year's record.
Visit Tampa Bay and Hillsborough County continues to lead its 10-member convention/group sales competitive set this year in terms of growth in Revenue per Available Room (RevPAR), a key indicator of hotel profitability, according to industry analyst STR Inc. So far this year, local RevPAR has grown nine percent, according to STR.  Visit Tampa Bay's competitive set includes Orlando and Fort Lauderdale; Austin, San Antonio and Fort Worth in Texas; Charlotte, N.C.; Nashville; Baltimore; Milwaukee; and Long Beach, California.
During the 2015-16 fiscal year, which ended Sept. 30, Visit Tampa Bay reported a record $29.6 million in bed taxes, the destination marketing association is closing out its strongest ever calendar year and preparing for new Out-of-state and international marketing campaign to launch in January 2017.
"These reports show the growing strength in Tampa Bay as a tourism brand," said Visit Tampa Bay President & CEO Santiago Corrada. "With the College Football Playoff and the Outback Bowl on the horizon early next month, we will get even more opportunities to build on our reputation as a great place to visit and build treasured memories."
Hillsborough County levies a 5 percent Tourist Development Tax on short-term accommodations. The money generated is earmarked for promoting tourism, paying down debt on Raymond James Stadium and maintaining Amalie Arena and the Tampa Convention Center.