An Awesome Autumn for Tampa Bay Tourism
December 10, 2019 by PR@VisitTampaBay.com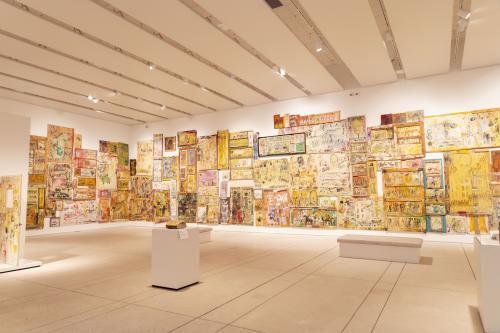 Higher Tourist Development rate, more rooms boost income from hotel stays
TAMPA (December 10) | Visitors to Tampa Bay added nearly $6 million to the local Tourist Development funding in October and November, the first two months of the 2020 Fiscal Year.
The reports cover hotel nights in September and October. The total includes almost $1 million in additional revenue generated by Hillsborough County commissioners' decision to raise the county's Tourist Development levy from 5 percent to 6 percent as of August 1. November was the destination's first month with more than $3 million in TDT revenue outside the peak months of January through April.
Hotel-related revenues make up about 20 percent of overall visitor spending in Hillsborough County, according to the most recent analysis by Tourism Economics.
Commissioners were able to raise the county's TDT rate after Hillsborough became Florida's ninth High-Impact Tourism County in 2018. The revenue funds tourism marketing along with supporting major tourist infrastructure such as Amalie Arena, the Tampa Convention Center, and Raymond James Stadium.
"These numbers show us starting our new budget year with a bang," said Santiago C. Corrada, president and CEO of Visit Tampa Bay. "Hotel revenue makes up about 20 percent of total spending by visitors, and with major events on the horizon such as the Outback Bowl, Florida Music Education Association annual conference, Gasparilla Season, Rounds 1 and 2 of the NCAA Men's Final Four and WrestleMania 36 on the horizon, this promises to be the first of many months of record-breaking tourism revenues for the region."
Hillsborough County outperformed the state and national averages for growth in key hospitality indicators such as occupancy, average daily rate, and revenue per available room (a measure of hotel profitability), according to hotel industry analyst STR Inc. The county also did better than many of its competitors among both leisure-travel and convention destinations during the autumn. It was among the few major Florida destinations to post positive growth numbers in September, according to STR.
With the opening of new hotel properties such as The Current Hotel in the West Shore District and the dual-flagged Hampton Inn/Home2 Suites in the Channel District, Tampa Bay's supply of hotel rooms and revenue grew 5.5 percent and 4.8 percent for September and October. Revenue per available room (RevPAR), a key indicator of hotel profitability, remained steady, according to industry analyst STR Inc. Over the next year, the destination expects to add nearly 1,000 new hotel rooms.
#
About Visit Tampa Bay
The hip, urban heart of Florida's Gulf coast beats in Tampa Bay. Visit Tampa Bay encourages adventurous travelers to unlock sun, fun and culture in Florida's most diverse travel destination. We are a not-for-profit corporation that works with 800 partners to tell the world the story of Tampa Bay. Treasure awaits.