7 Reasons to Unlock Gasparilla Season in March
February 25, 2016 by PR@VisitTampaBay.com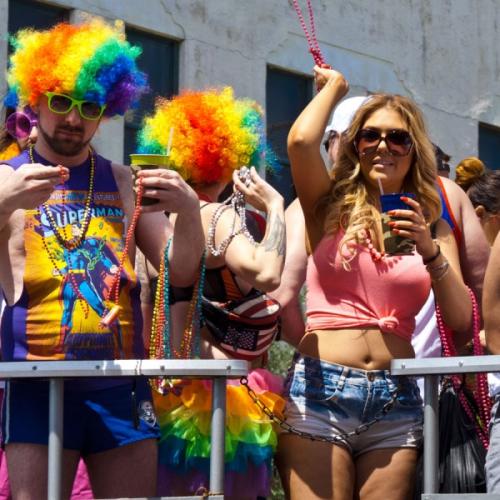 Related Document: Download Document
Florida's Most festival-friendly destination buzzes with music, arts, beer & more
TAMPA  – March is the peak of Tampa Bay's 10-week Gasparilla Season, which kicks off each year with January's Mardi Gras-style invasion by the scurvy crew of mythical pirate José Gaspar.
Throughout the month of March, downtown is the place to be for festivals celebrating the arts, music, and film. In addition, it's the time to visit the Middle Ages during the Bay Area Renaissance Festival, quaff your favorite craft brew during Tampa Bay Beer Week, check out some fantastic flying machines at Air Fest, and celebrate diversity when Tampa Pride, the nation's first Gay Pride festival of the year, takes over the streets of history Ybor City.
Don't miss your chance to experience Tampa Bay, Florida's Most fun under the sun!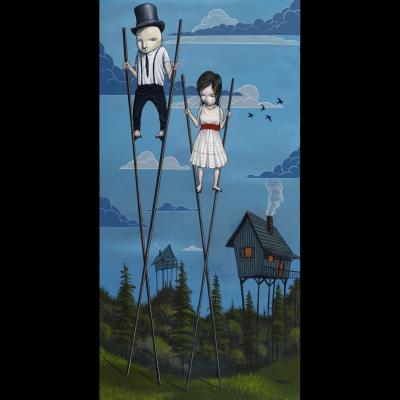 FIND INSPIRATION AT GASPARILLA FESTIVAL OF THE ARTS (March 5-6)
The 46th Gasparilla Festival of the Arts brings hundreds of artists to downtown's Curtis Hixon Waterfront Park to show their creations for sale and to compete in the festival's juried show.
The top prize is the $15,000 Best in Show Award offered by festival sponsor Raymond James. In all the festival offers nearly $60,000 in prize money. This year's juror is Brian J. Lang, curator of the corporate art collection at BNY Mellon.
The range of media featured at the Gasparilla Festival of the Arts includes ceramic, drawing, fiber, jewelry, glass, painting, photography, printmaking, sculpture and wood. The weekend also includes live entertainment. Of course, the best way to honor the artists is to take one of their pieces home with you. So bring your discerning eye and your wallet.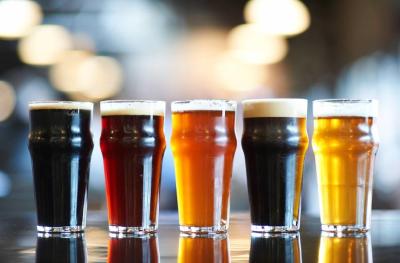 CELEBRATE TOP CRAFTS FOR BEER WEEK
(March 5-13)
With dozens of breweries and more on the horizon, Tampa Bay has emerged as Florida's hub for craft beer. We also rank consistently as one of the country's top destinations for artisanal brewing. See what all the fuss is about during Tampa Bay Beer Week, a celebration everything from lightest lager to the stoutest stout. There'll even be cider and mead tastings for those looking for something sweeter.
Breweries across the region will be opening the doors and putting their best creations on tap. They're even showcasing some of their fellow brewers from across the country at special events.
Check out the calendar of events and plan your tasting journey.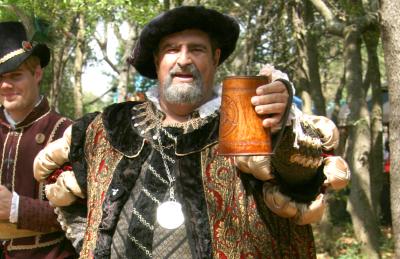 STEP BACK IN TIME AT REN FEST (weekends through March 20)
For six weeks in February and March, the forested land next to Tampa Bay's Museum of Science and Industry (MOSI) transforms into a medieval village, complete with crowned royalty, wandering minstrels, jousting knights, skilled artisans and death-defying acrobats. And, of course, giant turkey legs.
Get into the fun by dressing up as your favorite fantasy character – whether that's Gandalf the Grey, Doctor Who or Captain Kirk. You'll find them all at the Tampa Bay Renaissance Festival.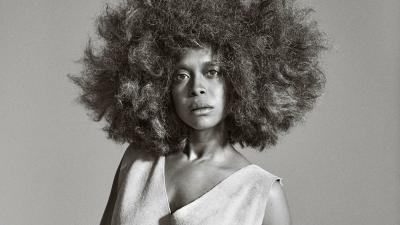 ERIKA BAYDU HEADLINES GASPARILLA MUSIC FESTIVAL (March 12-13)
Legendary singer Eryka Badu, known for her soulful sound and for her elaborate head wraps, will headline Tampa Bay's 5th Gasparilla Music Festival, March 12-13 in downtown's Curtis Hixon Waterfront Park.
The line-up also includes Stephen "Ragga" Marley, the second son of reggae's Bob Marley.
All told, Gasparilla Music Festival will feature 42 acts on four stages in downtown Tampa's Curtis Hixon Waterfront Park. The full line-up is available here.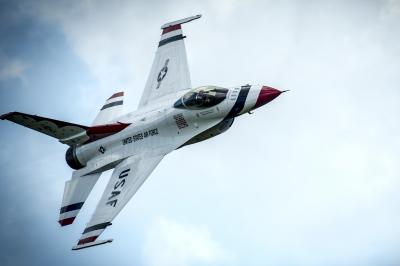 AIR FEST'S FANTASTIC FLYING MACHINES (March 19-20)
Since the first commercial air flight landed here in 1914, Tampa Bay has been in love with airplanes. Each year, MacDill Air Force Base opens its gates for MacDill AirFest, giving the public free access to the base and up-close views of military and civilian aircraft.
Cast your eyes skyward as barnstorming biplanes do barrel-rolls and loop-the-loops over the airfield. Step inside a Hurricane Hunter plane to see the technology crews use to measure the strength of tropical storms. Speak to active and retired military officers about the aircraft they flew on missions around the world.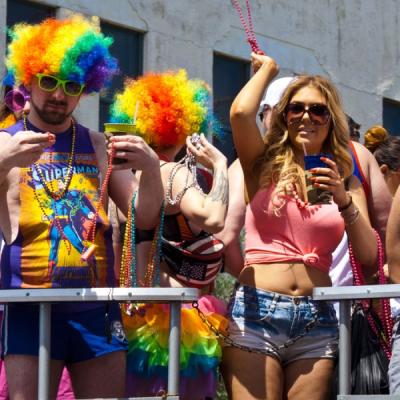 TAMPA PRIDE CELEBRATES DIVERSITY (March 26)
The nation's first gay pride festival of the year takes over Ybor City, Tampa Bay's historic Latin Quarter, on March 26 with music, family-friendly fun, and -- of course -- a parade down Seventh Avenue (La Sétima). Ybor City is home to Tampa Bay's most popular gay clubs, gay-friendly restaurants and hotels.
Tampa Pride returned in 2015 after a fifteen year hiatus and has been building its support in a wake of 2015's U.S. Supreme Court marriage equality ruling.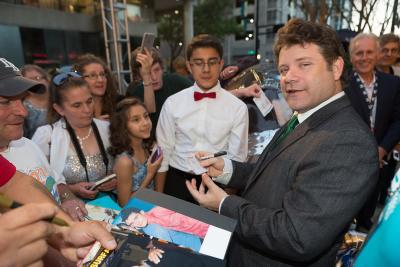 GASPARILLA INTERNATIONAL FILM FESTIVAL TURNS 10 (March 30-April 3)
Celebrating its tenth anniversary in 2016, Tampa Bay's home-grown film festival continues to draw big names and skilled film-makers to its juried competition. This year's festival will screen 120 films, including the world premiere of "Precious Cargo." Stars Mark-Paul Gosselaar and Claire Forlani will attend with other member of the cast and crew.
Last year's film festival's opening night featured Sean Astin (left) and the premiere of his indie film "The Surface."
This year's festival line-up includes 40 features, 70 shorts and a mix of documentaries. The festival continues its tradition of featuring Cuban subjects by screening two documentaries – "The Forbidden Shore" and "Havana Motor Club." The relationship with Cuban films and film-makers reflects Tampa Bay's own 130-year history of Cuban immigration and historic ties with the island.