Ye Mystic Krewe of Gasparilla / Gasparilla Pirate Fest
Annual event since 1904, where 750 swashbucklers invade Tampa aboard the majestic pirate ship "Jose Gasparilla" and 300,000 spectators watch the 3rd largest parade in the United States. Gasparilla also boasts the country's largest children's parade witnessed by 250,000 attendees.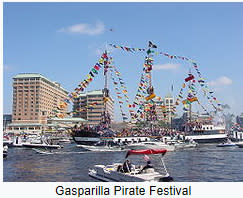 01/28/2017
"Land, ho! Hoist the mizzen 'n' set sail for Tampa!" Shouts from the legendary pirate Jose Gaspar and his band of marauding buccaneers will ring out across the waters of Hillsborough Bay as they...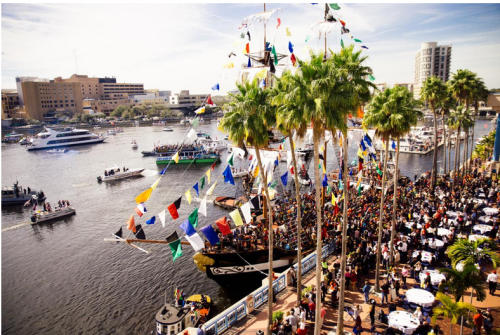 01/28/2017
Climb Aboard the Country's 3rd Largest Parade Named for pirate Jose Gaspar, who terrorized the coastal waters of West Florida during the late 18th and early 19th centuries, Tampa's annual Gasparilla...