The Vault
For a truly unique corporate event, private party, wedding or fundraiser, The Vault is a sophisticated and chic space in the heart of Tampa's Downtown Arts District. Built in 1923 as The Exchange National Bank, this historic landmark evokes America's architectural Renaissance with Neo Classic style. The restored interior space accommodates up to 300 guests and is highlighted by a soaring ornamental ceiling and an open versatile main floor.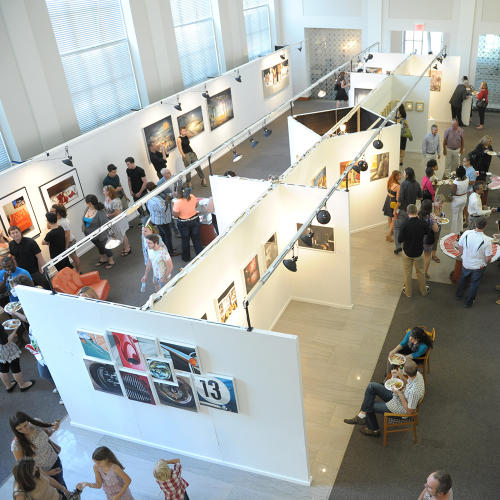 12/05/2016 - 12/08/2016
The USF Bachelor of Fine Arts Thesis Exhibition, comprised of 18 student artists working across a variety of mediums, including painting, drawing, printmaking, sculpture, installation, video,...
12/31/2016
The D-10 Society would like to cordially invite you and your guest(s) to join us for its NYE celebration: An Evening of Opulence in 1960s Havana. Although it is "Havana," dress to impress! This...