Tampa Downtown Partnership
The Tampa Downtown Partnership is a private, not-for-profit 501(c)(6) organization that administers the Special Services District (SSD) Program. In addition to Tampa's Downtown Guides and Clean Team, the Tampa Downtown Partnership works to promote downtown through marketing, business development, transportation and beautification efforts. The Partnership has a long history of supporting downtown's revitalization, has a broad constituency, and has strong relationships with many community stakeholders. For more information about the Tampa Downtown Partnership, telephone (813) 221-3686 or visit the Partnership's web site at www.tampasdowntown.com.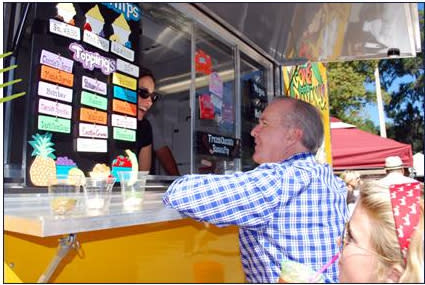 Recurring monthly on the 1st Wednesday until 12/07/2016
A rolling fiesta of food trucks lining the park at lunch hour. First Wednesdays of the month from 4/6/2016 to 12/7/2016
Recurring monthly on the 4th Friday until 12/23/2016
A monthly celebration of Downtown Tampa's rich arts & culture scene. Museums and performing arts venues offer extended hours, free or value-added admission, and/or special programming....