MOSI - Museum of Science & Industry
Let the professional staff of MOSI's Ovations Food Services customize a one-of-a-kind package while your guests enjoy our variety of activities such as unique, team building activities, live entertainment with personalized and interactive science demonstrations, private planetarium shows and IMAX DOME films. At MOSI, we provide a unique venue that can host any size event with indoor and outdoor options available. MOSI can host large everts as well as smaller, and more intimate corporate outings. We turn an ordinary event into extraordinary with innovation, the wonder of science and delightful menu options. Please contact the Director of Catering at (813) 987-6039 or Teri.Caron@mosi.org
Dining/Nightlife
Lunch
Style:

Casual

Full Facility Rental Available
Major Credit Cards Accepted
Things to Do & See
Admission Prices:

Prices range from $16.95-$25.95. Children ages 2 and under are free. Parking is $5 per car. MOSI members will continue to enjoy the benefit of parking for free, as well as our IMAX only patrons for day and/or night.

Days/Hours of Operation:

Open 365 days/year. Open Monday-Friday 9am-5pm, Saturday-Sunday 9am-6pm. SkyTrail Ropes Course Open Monday-Thursday 10am-5pm; Friday-Saturday 10am-8pm; Sunday 10am-6pm.

Average length of Stay/Tour:

Stay 4 hours

Credit Cards

American Express
Mastercard
VISA
Discover
Venues
Total Square Footage:

300000

Total Capacity (Reception):

3500

Total Number of Meeting Rooms:

10

Internet Access in Meeting Rooms
Wireless Access in Meeting Rooms
Inhouse Catering
Liquor License
Outdoor Facilities Sq Ft:

10000

Wheelchair Accessible
Outdoor Facilities
Largest Meeting Room Sq Ft:

9000

Largest Theatre Capacity:

700

Largest Classroom Capacity:

1,000

Largest Banquet Capacity:

500

Largest Reception Capacity:

3,500

Number of Max Booths (8 x 10):

100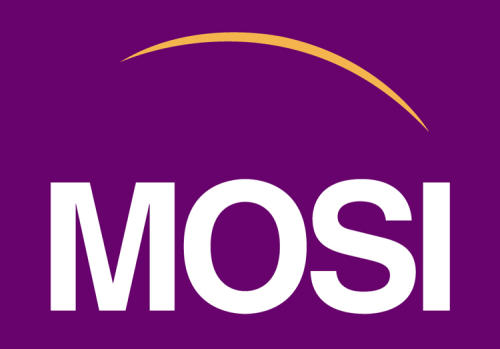 Recurring weekly on Monday until 12/26/2016
All September Have fun with all of MOSI's 450 hands-on exhibits, away from heat and storms, and come back free for the rest of 2016! Your regularly priced MOSI general admission gets you a new...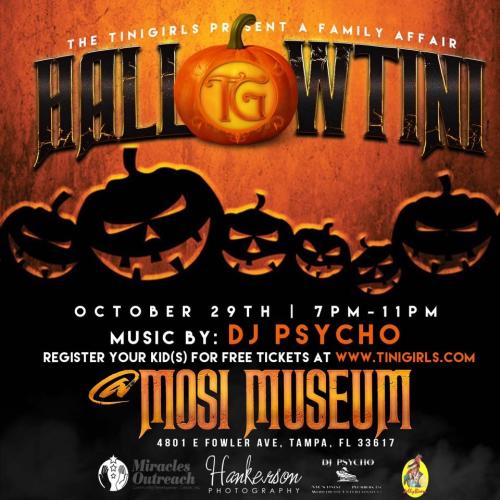 10/29/2016
Spend Halloween with the TiniGirls (Taking Initiative Now & Indefinitely). We are switching it up a bit and will be hosting an event you can enjoy with your family and friends. We present a...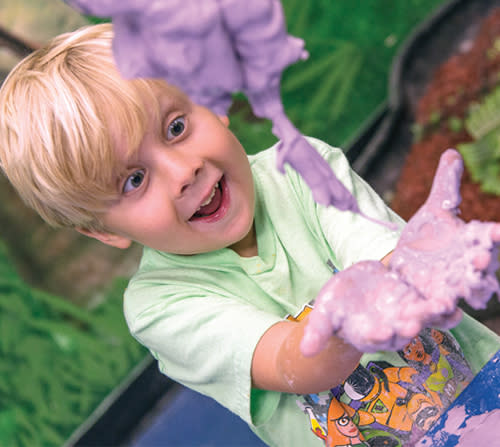 $5 off or $3 off. $5 off general admission to MOSI or $3 off SkyTrail® Ropes Course and Zip Line. Present this guide to redeem the chosen discount offered at the MOSI Ticket Office. May not be...