District 3 | Arts & Events
District 3 offers an unforgettable event experience. The historic warehouse has transformed into a 22,000-square-foot blank canvas, boasting exposed brick, high ceilings, polished concrete floors, a state-of-the-art sound system, recessed floor lighting, flexible staging and an open vendor policy with a capacity of 2,800.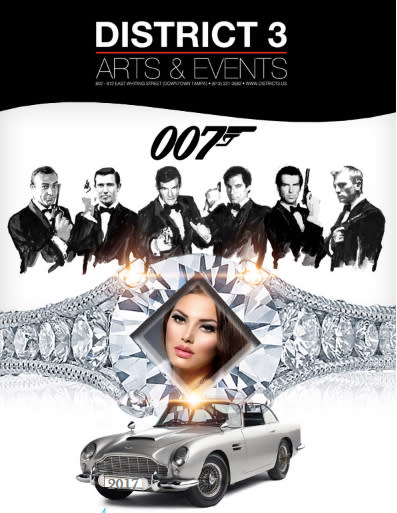 12/31/2016
NYE Tampa: "Diamonds Are Forever 2016 NYE Tampa, The Bay area's very own stylish and chic annual New Years Eve Soiree returns this year featuring its signature 007, James Bond inspired theme,...