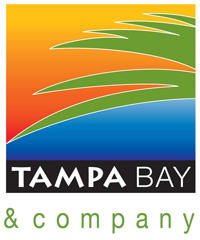 Good Afternoon everyone! Rachel Kardos here, excited to tell you that this week, Tampa Bay & Company is celebrating the 26th anniversary of National Tourism Week
(NTW) with a full schedule of events!  The week kicks off
tomorrow, May 12 with "Rally Day at TIA."  The rally will feature remarks by local tourism
officials, as well as representatives from municipal and county governments on both sides
of the bay.  The event will take place on Level 3 (Landside) at Tampa International Airport
 from 10:30 a.m. to 11:30 a.m. 
The activities continue on Wednesday, May 13 with the NTW Luncheon, held at A La Carte Event Pavilion. The annual event includes the presentation of the 2009 Gonzmart Family Ambassador of the Year Award, the Bern Laxer Awards of Excellence, high school student scholarship presentation, and more.  Sponsorship opportunities and tickets are still available.  Log on to www.VisitTampaBay.com/Meetings today to register. 
The festivities wrap up on Thursday, May 14 with the 6th Annual Hospitality Olympics being held on the field at Raymond James Stadium.  The Tampa Bay community is invited to come out and enjoy music, food and fun, all while supporting local hospitality employees
 as they compete head-to-head for this year's coveted award.
All are welcomed to come out to all the events during the week to help show your support for and celebration of the No. 1 industry in the world – Hospitality!