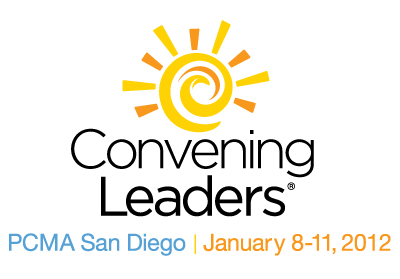 Beginning Jan. 8-11, Tampa Bay & Company President & CEO Kelly Miller, National Sales Manager Tammy Lamm and Regional Account Executives Dori Laack and Jeff Gassaway will head to San Diego, CA to attend the Professional Convention Management Association's (PCMA) Convening Leaders Conference 2012.  Partners from Visit St. Pete/Clearwater, the Tampa Convention Center, the Embassy Suites Tampa - Downtown Convention Center and the Tampa Marriott Waterside Hotel & Marina, will join them also.
In addition to promoting Tampa as a premier meetings destination, the team will join more than 3,000 meeting planners to jump-start a strategic roadmap for the New Year, as well as to network with valued industry colleagues.  At the conclusion of the PCMA Conference, Team Tampa Bay will also host a dinner at Donovan's Prime Seafood with clients and potential clients in an effort to bring convention business to Tampa Bay. 
PCMA is recognized in the meetings industry as the leader in providing high-quality education, innovative resources, and networking opportunities designed to help build relationships that are critical to success.  PCMA represents more than 6,000 meeting industry leaders, including planner professionals, suppliers, faculty and students whose members represent the industry's leading association, corporate and independent meeting professionals, as well as industry suppliers, faculty and students.  For more information about the PCMA Convening Leaders Conference 2012, visit www.pcma.org
The focus of the Convention Sales Team of Tampa Bay & Company is to bring conventions and meetings to Tampa Bay to create positive economic impact for Hillsborough County.
Be sure to tune in for more exciting Tampa Bay Conventions and Meetings news & updates!
Until the next time ... Think Tampa!