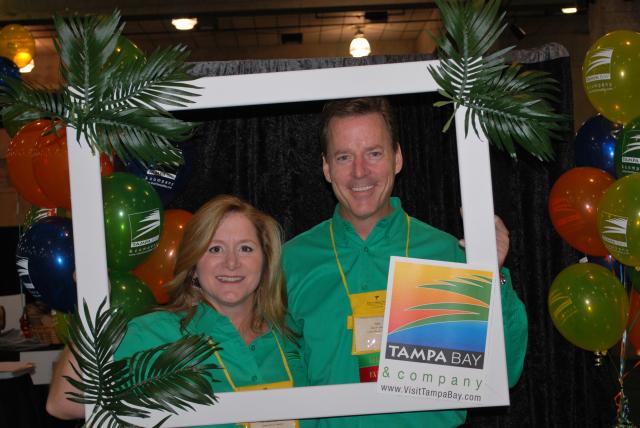 Lisa B. Chamberlain and Alex Kaptzan with Tampa Bay & Company, along with 15 of our hotel and venue partners, attended this year's TSAE Education Day with great success.  The Tallahassee Society of Association Executives (TSAE) provides its more than 800 members with information, resources, educational and networking opportunities. 
Education Day, in conjunction with a Trade Show which includes more than 100 vendors, is a full day of educational programming with topics relevant to all of its members.  Tampa Bay & Company was again given the great privilege of hosting TSAE Education Day's Annual Awards Luncheon which provides the opportunity to give a presentation to over 200 planners about the benefits of hosting their meetings in Tampa and this year the theme for the presentation was "Picture Yourself in Tampa Bay".  
Tampa Bay & Company also participated in the Trade Show all with the goal of making Tampa known as a great place to hold your meetings.  For additional information on TSAE, please
click here
.  Keep checking back for more news about what is going on in Tampa and Tampa Bay meetings!