Greetings Everyone...
Look who's turning 25!!!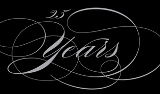 Tampa Bay & Company
will celebrate its silver anniversary on Wednesday, Oct. 6, marking 25 years of serving as Hillsborough County's official tourism marketing corporation.
This year's event will be an evening celebration taking place from 6:30 p.m. to 9:30 p.m. and will include an open bar, food stations, entertainment, deserts and even cigars.
The annual event will be held at A La Carte Event Pavilion and serves to highlight the accomplishments of the organization over the past year and celebrate 25 years of serving the Tampa Bay area.
This event is also designed to generate awareness of the value of the visitor industry to the Tampa Bay area and emphasize the benefits of tourism to the local economy. Additionally, Tampa Bay & Company will introduce the new officers, executive committee and members of the organization's Board of Directors.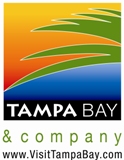 So come join us as we celebrate the silver anniversary ... Tickets and sponsorship opportunities are available. For more sponsorship information or to obtain invitations to the event, contact Vice President of Partnership Joyce Fisk at
JFisk@VisitTampaBay.com
or log on to 
www.VisitTampaBay.com/meetings
Congratulations and thank you to the
Convention Sales Team
and every staff member of Tampa Bay & Company over the past 25 years who has contributed to the vibrant growth of the Tampa Bay area by promoting, developing and expanding a united visitor industry!!
That's all for now, but be sure to keep coming back for the next 25 years for exciting news on Tampa Bay meetings and conventions  in Tampa!
Until then...
Peace!