Tampa Bay & Company, Tampa's convention and visitors bureau, was recently named as a favorite CVB by Brasil Travel News, a leading South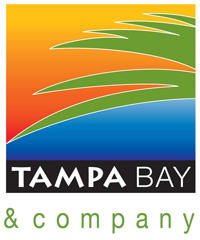 American travel publication that is based in Sao Paulo, Brazil.
Tampa Bay & Company, in partnership with Visit St. Petersburg/Clearwater, has representatives based in Sao Paulo, Brazil and Buenos Aires, Argentina. These representatives have worked hard to promote Tampa Bay as a destination through local sales and marketing efforts. The award will be given to company representatives at the Basil Travel News Gala on April 29 in Sao Paulo.
This award proves to all of the Tampa Bay & Company employees that their hard work and dedication to the tourism industry has not gone unnoticed. Congratulations to all our staff for winning this award. Keep up the great work!!