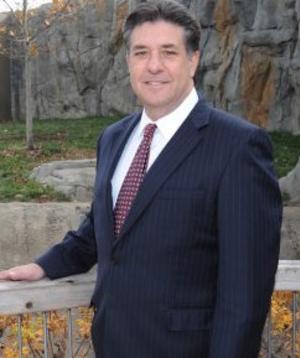 Tampa's Lowry Park Zoo is getting a new CEO.
Joseph A. Couceiro is leaving the frigid north (Chicago's Brookfield Zoo) after three years there to return to Tampa Bay's balmy climes. He starts work at Tampa's Lowry Park Zoo Aug. 17.
Couceiro's new job means a return to Florida and to the Tampa Bay area.
During his 30 years in marketing and senior leadership at zoos and theme parks, Couceiro spent time at Busch Gardens Tampa and its Orlando-based sister park, SeaWorld.
He was vice president of marketing for Busch Gardens Tampa from 2000 to 2003. He was promoted to vice president of marketing for all five Busch Entertainment Corp. parks in Florida, including SeaWorld, Discovery Cove, Aquatica, Busch Gardens and Adventure Island. In 2006, he rose to the top marketing position at BEC as chief marketing officer and executive VP. In that role Couceiro was responsible for the worldwide marketing and sales for all ten SeaWorld/Busch Gardens attractions. 
Courceiro takes the lead at Tampa's Lowry Park Zoo as the zoo comes off it's five-month Zoominations program, which filled the zoo with illuminated silk-and-steel sculptures created by workers from Szechuan, China.
For more information go to www.LowryParkZoo.org