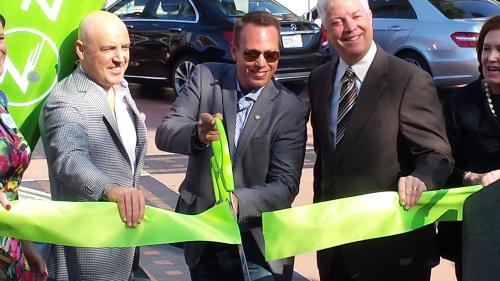 With the snip of a ribbon, ZipCar recently joined the mix of Tampa Bay's fun and funky transportation options.
At the same event, Tampa's Downtown Partnership unveiled its new free electric shuttle service that will be an on-call way to move point-to-point throughout downtown. Each six-seat shuttle comes with a driver. The rides will be available starting in July.
ZipCar Tampa joins Coast Bike Share as a convenient, pay-and-you go option for moving around downtown's fast-paced urban core. Need to get from your downtown hotel to Seminole Heights for dinner? Rent a ZipCar for the quick trip. Chances are you'll find one either right outside your hotel or a short walk away. Just sign up before you need the use it (and include your driver's license info) so the company can vet you for safety -- you'll be riding on their insurance, after all. And no worries about filling it up before you return it: They pay for the gas, too.
Tampa Bay joins Boston, Chicago, and Miami on the list of ZipCar cities.