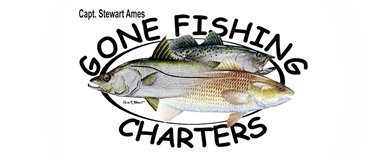 Hey everyone!  Travis back with your monthly fishing report from Capt. Stewart Ames!  He's got a great report this month, so let's get to it!  Straight from "The Captain" -
February began a little cooler but finished strong with two weeks of excellent weather. Temperatures pushed past seventy degrees every day during this time period.  As a result, fishing steadily improved with the warmer water.  Most noticeably, sixteen to nineteen inch redfish invaded oyster bars and points and, on the higher phases of the tide, could be caught in great abundance.  Most Tampa fishing excursions during the last weeks of February yielded between a dozen and forty redfish. 
The trick was finding legal fish to keep.  Most of the legal fish were just barely big enough….18 to 19.5 inches…but one or two larger fish might be landed as well.  Ironically, on several Tampa fishing excursians, the bigger fish were over slot, and still had to be released.  Until whitebait shows up, shrimp will be the preferred bait for redfish as they are still in their winter feeding pattern (crustaceans), but their dinner menu will broaden to whitebait, pinfish and cut baits once the warm weather stabilizes.  March is traditionally the month when quality summer, redfishing heats up and this year shouldn't be any different.  Not only will these fish, all of a sudden, be larger, but they'll also gather up in schools, presenting the opportunity to have one of those fantastic, "wide open bite" days.  Baits can be fished with a #2 split shot when the angler wants to hold a bait in a specific location (under a dock) or with a bobber when looking to drift a bait over a larger area.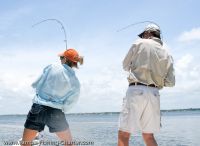 Large seatrout are still a month away from leaving their winter haunts and should be available in good numbers until April, when they will start to move towards local beaches. The bite slowed significantly towards the end of February, possibly due to a long stretch of high pressure, but the great local trout bite should re-ignite one more time before these fish depart… most likely on the next strong tide phase.  Select shrimp will remain the best bait in town until the whitebait rolls in.  When it does, big trout will eat it with reckless abandon with shrimp becoming a less interesting proposition to them. Rest assured that all Tampa fishing guides will aggressively be searching for whitebait on shallow grass flats within a week if temperatures remain warm.
 
Normally, the first snook tend to show up towards the end of March but it is yet to be determined if that will, in fact, happen this year.  Last year's dramatic fish kill coupled with a few very cold days this winter have left local backwater creeks and bayous fairly devoid of snook.  It is fish wintering in these locations that usually represent the first fish caught. If last year is any guide, snook may be few and far between until late May / early June when the fish that have wintered on near shore reefs come back in shallow to spawn.  It's simply a matter of "wait and see" at this point.
 
Another March opportunity will be Spanish mackerel, which should arrive by the middle of month, based on the current weather trends.  Spanish mackerel are not normally targeted by inshore Tampa fishing guides in March, due to the often exceptional redfishing however, on weaker tide phases, when redfish are tougher to find, a rapid fire Spanish mackerel bite can save the day.  A few small fish have been spotted locally.  Larger fish should follow and, in turn, the kingfish should be behind them.  If kingfish come close to the beach, Tampa fishing excursions producing both redfish and kingfish are a possibility.
 
To conclude, March is always the transition month from winter to spring fishing and the opportunities are many.  If you haven't done it yet, get the boat in for a tune up and get new line on the reels.  Another great year of Tampa Fishing is about to kick off.  Good luck and good fishing.
And there you have it!  Have fun fishing everyone.  And remember to keep checking back here for more updates, as well as info on other great things to do in Tampa Bay and more Tampa Bay Entertainment options.