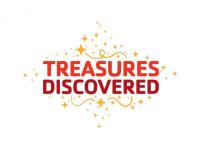 Long time no speak, Tampa Friends! No worries, however, as we'll regularly be posting updates on what's hot in the world of Tampa Bay sports and entertainment from this point on! 
Big news coming out of the Tampa Bay sports world over the last few weeks. From the upcoming NCBA DI World Series (5/23-30) and pulse-pumping Sunset Music Festival (5/23-24), to the U.S. Women's National team's visit on June 14th and our 4th Annual Sneaker Soiree on June 18th, excitement is at a fever pitch!
There's more big news, however, as the YMCA has selected Tampa Bay to host its 2014 YMCA Gymnastics National Championships! Nearly 2,000 gymnasts from around the country will be flipping into our community from July 1-5, 2014. 
This is truly an exciting event for the Tampa Bay area! There's only one catch, in order to create the perfect environment for these skilled youth we'll need your help! We encourage you to come come be a part of something special by VOLUNTEERING! Hundreds of volunteers are needed for a variety of jobs, and each volunteer will receive an official championship T-shirt  (who doesn't love free shirts?!) as well as the opportunity to help out with a fun-filled, family-friendly event! Click here to register!
Below is a series of links that can provide more information!
Official Website | YMCA Twitter | Tampa Bay Sports Commission Twitter
We truly appreciate your support and look forward to seeing you out and about at the 2014 YMCA Gymnastics National Championships!
For more on the Tampa Bay Sports Commission, please visit the new TampaBaySports.org. Also, be sure to follow us on Twitter, Facebook, Instagram and YouTube!