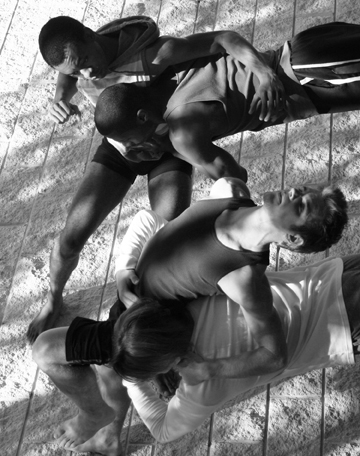 Happy Autumn everyone, Melissa here. It's nearly November and as fall comes to a close there are a few events over at USF I think are worth going to if you have the chance.
USF will be hosting its
Fall Dance Concert
over the next 10 days. The happening will feature a variety of performances, including contemporary ballet from new DanceUSF faculty Andrew Carroll and visiting artist Andee Scott.The choreography should be amazing, as it will feature modern arrangements from Delfos Danza's Claudia Lavista and USF's Michael Foley.
Not into an evening event? Well, they will even be having a special Day of Dance program on November 4th, featuring additional choreography from Florida magnet schools and community colleges.
The Fall Dance Happening is sure to leave you satisfied and be what you have come to expect from DanceUSF. If the dancing doesn't amaze you, the music will. Guests will enjoy a superb array of music featuring Philip Glass, Handel, Mendelssohn and Carlos Sánchez Gutiérrez.
There will be 6 different nights that the happening will be going on. The dates and times are…
Friday, Oct. 29 - 8 PM
Saturday, Oct. 30- 8 PM
Sunday, Oct. 31- 3 PM
Thursday, Nov. 4 - 8 PM
Friday, Nov. 5 - 8 PM
Saturday, Nov. 6 - 8 PM
You can visit their
website
for ticket pricing and information.
USF's Fall Dance Concert will leave any fan of the arts satisfied. So, come on down and wrap up the fall with a magnificent display of music and dance. And of course, keep checking back here for more about the great things to do in Tampa and other Tampa Bay area events.