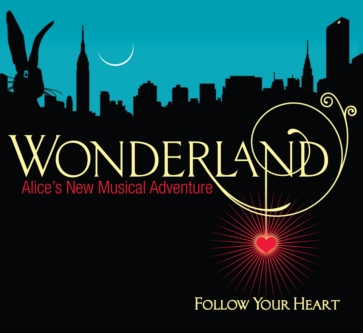 Hey everyone!  Travis back with some Tampa Bay entertainment that will have you applauding all the way down the rabbit hole. 
"Wonderland: Alice's New Musical Adventure," a new spin on Lewis Carroll's classic Victorian fantasy novels, celebrates its world premiere Saturday at the Performing Arts Center. 
Here just some info:  the $3.5 million production is the first to be created and produced by the Straz Center, with the goal of making it to Broadway.
With a lineup of modernized characters and a new pop-music score, this is a show you won't want to miss.
For the lowest ticket prices, buy directly from the Tampa Bay Performing Arts Center, online at www.tbpac.org or by phone at 813.229.7827(STAR) or 800.955.1045!!!! 
It's playing through early January, but get your tickets now as this is going to be a hit...especially when it makes it to Broadway!  You can bet you'll catch up there for at least one show! 
Keep checking back here for more great things to do in Tampa Bay, and info for other Tampa Bay area events.