Café Dufrain is hosting an exclusive wine dinner with Michael Honig of Honig Wines on Wednesday, July 24th at 6:30pm. Café Dufrain's Executive Chef Jason Dame has created several delicious-sounding pairings for guests to enjoy.  Take a look at the menu below:
Reception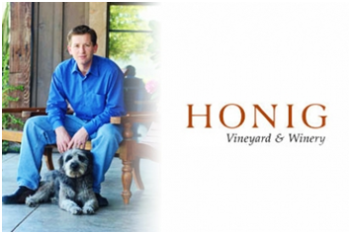 Chilled Melon Gazpacho Topped with Toasted Fennel-Honey, Crème Fraiche and Crumbled Pistachio
Sauvignon Blanc 2012
First Course
Crispy French Onion and Gruyere Soup Dumplings Nested Atop Garlic Crouton Crumble
Cabernet Sauvignon 2011

Second Course
Hickory Grilled Plums with Maytag Blue Cheese Fritters Finished with Bartolucci Gastrique
Cabernet Sauvignon Bartolucci 2009

Third Course
Black Tea Spiced Rubbed Duck Breast, Pan Seared Served Over Forbidden Rice and Baby Bok Choy, Finished with a Blackberry Cabernet Reduction
Cabernet Sauvignon Bartolucci 2010

Fourth Course
Goat Cheesecake with Roasted Peach Tarragon Chutney
Sauvignon Blanc Rutherford 2011
Stomach growling yet? To make reservations for this exclusive dinner, please call (813) 275-9701.  Hurry – seating is limited. $55.00 per person ++.
http://www.cafedufrain.com/

About Café Dufrain
Café Dufrain is an award winning waterfront restaurant known for its unique style, Modern American Comfort Cuisine and food offerings, unique wine and beer selections and an educated service team. Offering a relaxed, comforting dining room, full contemporary bar and downtown scenic views. The third reincarnation of the waterfront restaurant leaves it's most passionate impression yet on the Tampa Bay area.