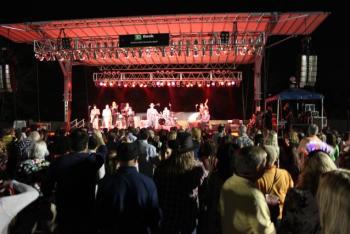 Who wants to WIN tickets to the 27th annual Zoofari at Tampa's Lowry Park Zoo?
Ummmm ME! Pick me!!!! Lucky you…. We have a social media contest for that!
All you need to do is head over to the Visit Tampa Bay facebook page and click on the Zoofari contest tab or click on this link to take you straight there: http://woobox.com/pavq2j

Be sure to "like" the Visit Tampa Bay facebook page, The Zoofari facebook page and Tampa's Lowry Park Zoo facebook page!  Enter your email and we will pick and announce a winner on Thursday, Oct. 31 at 5 p.m.

So, Zoofari…. What is it? What makes it so great?
Well, Zoofari has become an annual tradition with my friends and the pre-weekend celebration before my birthday. There is nothing better than the anticipation of sinking my teeth into dishes from over 50 local Tampa Bay restaurants, an open bar (beer, wine, liquor) and the live music always ROCKS.
Oh… and ladies of course animal print is strongly encouraged.  If you haven't had the pleasure of having attended Zoofari in the past, let me tell you this year's event is one you won't want to miss!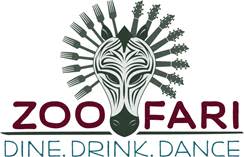 Tickets are available now to purchase.  You can purchase tickets online for $75 through Friday, Nov. 1st at 5 p.m. or $80 and $85 the day of the event.  To purchase tickets visit: http://www.lowryparkzoo.com/zoofari/tickets.html
Check out the list of Zoofari participating restaurants here: www.lowryparkzoo.com/zoofari/restaurants.html
Stay tuned for more ways to unlock contests and your weekends in Tampa Bay!

Cheers Y'all! - Kat