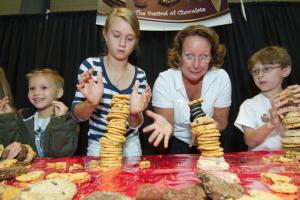 Just when you think that Tampa Bay can't get any sweeter, The Festival of Chocolate, Florida's largest all-chocolate themed event returns to MOSI for a fourth year on January, 18, 19 and 20th.

Designed for chocolate lovers of all ages, this delectable event will feature memorable experiences including a Cocoa Couture Fashion Show live on the Yumway (clothing made from candy and chocolate).  New this year, "The Great American Candy Run" (Jan. 20th).  Talk about a sugar rush! Be ready to come face-to-face with a giant cookie pit, hurdle through a peppermint patch and dive through dizzy donuts (whaaaaaat?? Sweeeet, no pun intended). 

From chocolate truffles, cakes and cupcakes to cookies, brownies and ice creams, The Festival of Chocolate will showcase a variety of the area's best chocolate and confection companies selling tasty treats. For chocoholics looking for out-of-the-box, Willy Wonka-like savories and sides, prepare to be amazed with chocolate BBQ sauce and specialty meat rubs.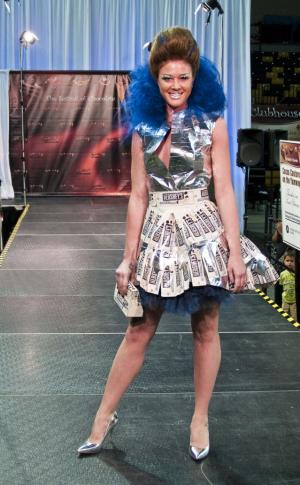 Entrance into The Festival of Chocolate is included when you purchase MOSI admission (Adults: $21.95; Children: $17.95).  Advanced tickets can be purchased online at http://tampa.festivalofchocolate.com/ or by calling 813-987-6000.

Is your sweet tooth still not satisfied and hungry for more? Stay tuned… I will be doing a special chocolate-themed twitter contest today (Thursday 1/16) and tomorrow (Friday 1/17).  It is quite simple, just answer the trivia question, and we will pick a random winner each day!  Make sure you are following us on twitter @VisitTampaBay.
Don't miss this spectacular event guaranteed to tempt your taste buds and melt your heart in Tampa Bay.