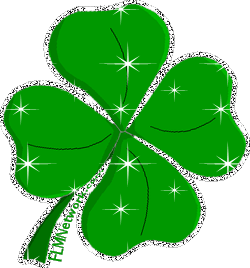 Tampa, quit daydreaming and listen to the news I have for you! Lisa here, with a major update from the 
Seminole Hard Rock Hotel & Casino
, some of our favorite Tampa Bay Nightlife.
The Hard Rock is hosting a casino drawing program with prizes that include up to $20,000 cash or a trip for two to Ireland.
Ok here's the 411 on how this is going to work. If you are 21 or older with a Seminole Players Club Card you can earn entries into the drawings by playing one of the casino's 2,100 popular slot machines. But wait till March 1st to start playing. And if you don't have a Club Card, it's fast and free to join.
This part is important so listen up. On March 17th (St. Patrick's Day), activate your earned entries by swiping your card in a designated machine. And on that same day (St. Patrick's Day), there will be hourly drawings from 3-8pm for the award of $500 in FREE slot machine play.
But wait there's more. At 5:30pm and 8:30pm for the Grand Prize drawings the participants will select a four-leaf clover from the special St. Patrick's Day game board to win either a four-day, five-night trip voucher worth $3,500 to Ireland including airfare and hotel stay, $20,000 cash $10,000 cash or $500 bonus with one additional pick. YOU MUST BE PRESENT TO WIN!
So to recap. Make sure you are 21. Get a Seminole Player Club Card. Play your hearts out from March 1-16th. Come to the Seminole Hard Rock Hotel & Casino March 17th (St. Patrick's Day). Play some more. Potentially win amazing prizes. I think that covers it!
That's all Tampa, but check in later for other Tampa Bay Area Events and other Things To Do In Tampa Bay.