Recently our beloved
Columbia Restaurant
was featured in a spread for Food Network Magazine. The article was about the famous Cuban Sandwich.
In a comparison of our Cuban vs. Miami's Cuban, I have to say I learned a little about why I've grown to love this deliciously pressed delight.
Our Cuban's here in Tampa always have Genoa Salami, where as Miami's do not. And our salami is so important that The Columbia in Ybor City has theirs imported from Italy. The reason this is a must in Tampa is because of the Italians who came and settled here in the early 1900's. The other major difference is the bread. Our bread is crispier than that typically served in Miami.
In any Cuban sandwich mojo-marinated pork is key, and you can find bottled mojo marinades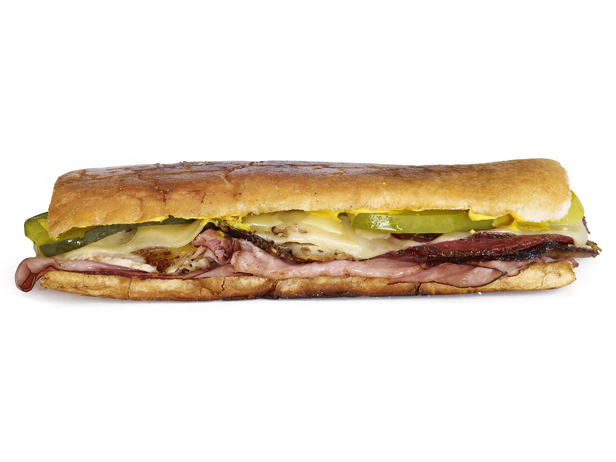 in the Latin Quarter of your local city.
But the coolest thing about the article featured in Food Network Magazine is that they actually give you
the recipe
for The Columbia's Cuban Sandwich (which if you haven't had it, you should probably be on your way there now). And the best part is, The Columbia has plenty of locations to satisfy your needs!
Maybe I shouldn't have written this so close to dinner, now I just want an awesome Cuban Sandwich!
Well that's all for now, but check in later for more things to do in Tampa Bay, and other Tampa Bay area events!