Hello there gang, as I pack up and get ready to go home I just wanted to say a few things about a new addition to the downtown Tampa riverfront in the form of the new Curtis Hixon Park.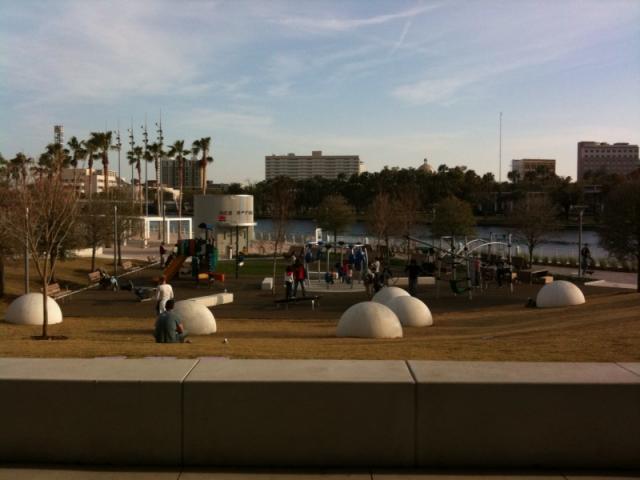 I wasn't actually to go to the opening of the park a few weeks back, but was able to get a quick glimpse a few weeks ago on the
Taste of the Riverwalk Tour
.
I marveled at its location, and how many families were just there on a Saturday having fun and enjoying the great weather and atmosphere.
I was back there yesterday and realized, that its not just a weekend retreat for families either, as there was a good number of children playing on the playground, while there parents watched nearby.
Also to my surprise, there was a fenced in dog park there for your four-legged family member as well. Perfect for your puppy to run around and mix with other dogs, as well as interact with all of the tunnels and mini obstacles available.
This is truly a place for families guys as well as individuals, and doggies, so if you haven;'t had a chance to check it out yet, then I suggest you do so soon. Be sure to take some pics and send them to us as well, and we may even post them to our
Flickr
site!
That's all I got for now, but stay tuned in to all of the fun parks related things to do in Tampa Bay check back tomorrow for more updates from your Tampa Bay team of bloggers!