The American Planning Association's Greatest Place in the U.S. The Best Place for Women Entrepreneurs. Food & Wine's 32 Places to Eat in 2019. Tampa Bay made quite an impression on the world in 2018 as a destination to visit and do business. Here are a few of our favorite accolades from the year.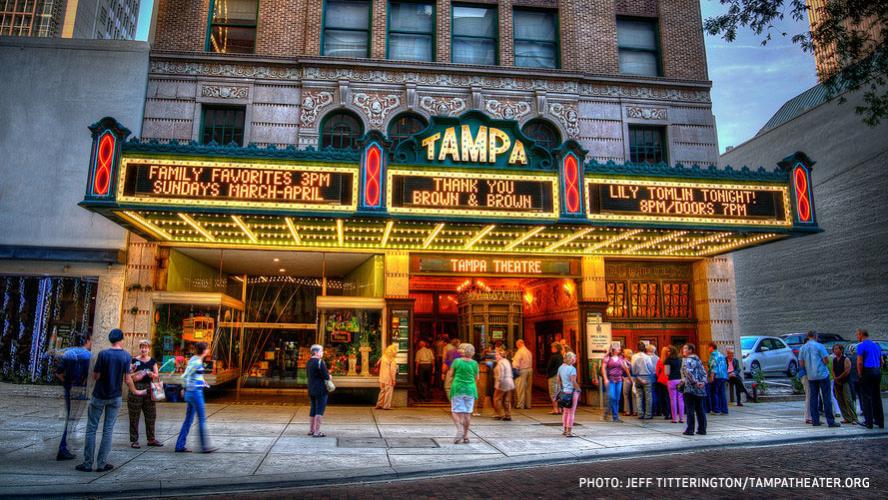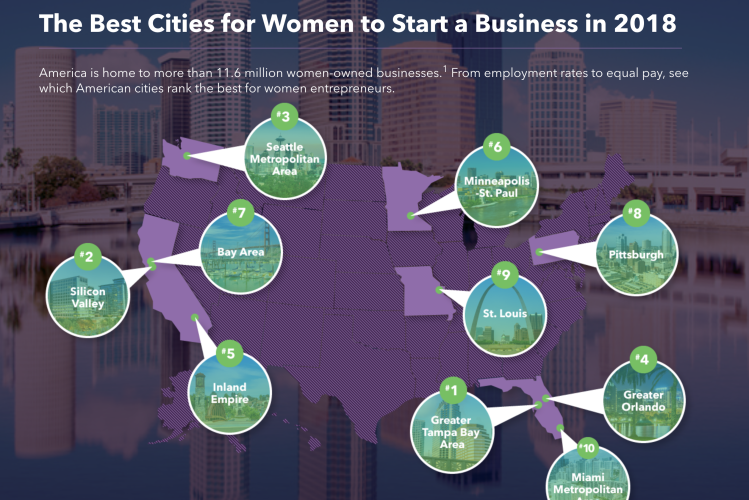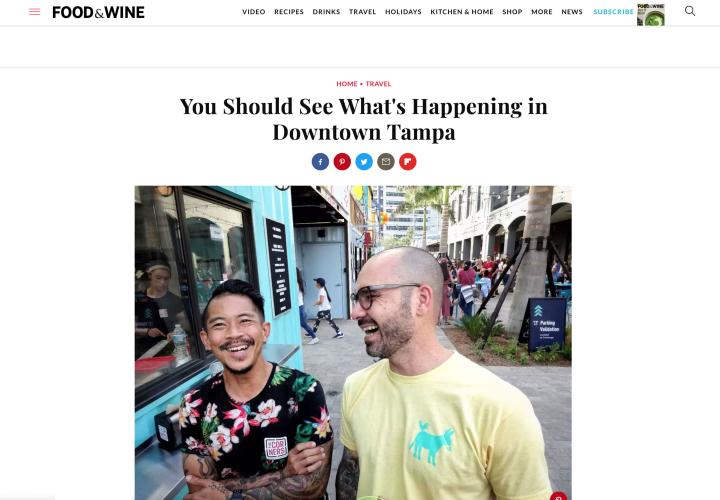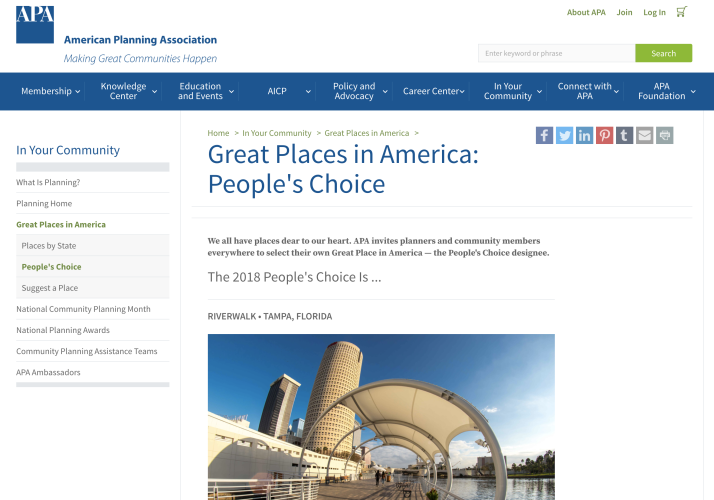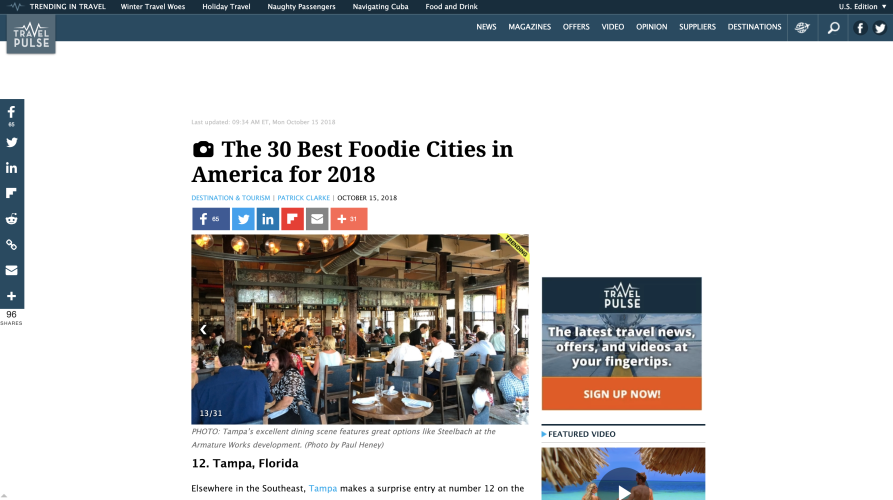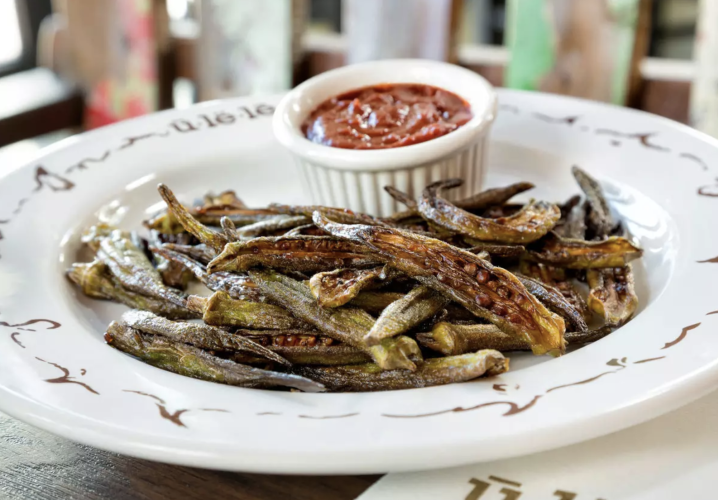 December
Food & Wine expects big things from Tampa Bay, which they got to know quite well this year.
November
We rank in the top 3 communities in the U.S. for young people to spend their leisure time and find their fortune.
The beautiful Tampa Riverwalk is the people's choice in this year's American Planning Association survey.
October
The secret is out, Thrillist.
Travel Pulse's includes Tampa Bay as a "surprise entry" on its mouth-watering run-down. It's no surprise to us, or course.
September
TravelBank's inaugural ranking puts Tampa International Airport at the top for Quality and Service.
August
Travel Pulse, again, gives LGBT travelers 4 reasons to make it Tampa Bay.
July
Every time we travel, we find one more airport that fails to match up to our own hometown TPA.