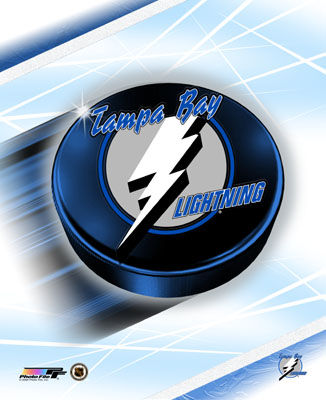 Hey everyone!  Travis here with some great things to do in Tampa Bay.  Actually, we're talking about things to do in downtown Tampa over the next week...and believe me, there are a ton of great Tampa Bay area events! 

First, the Tampa Bay Lightning are back on the ice.  Here is their home schedule for the next weeks:

Thursday, October 22nd the Lightning take on San Jose Sharks.  Game starts at 7:30 p.m.  For tickets and more information about the Tampa Bay Lightning, visit their Web site at www.tampabaylightning.com.

Next, on Thursday, October 15th, the Tampa Bay History Center invites everyone to explore the exhibition called Florida Cattle Ranching: Five Centuries of Tradition.  This is a temporary exhibit that opened last month in the Tampa Bay History Center's new third-floor, 2,000-square-foot gallery (it's running through December). Florida Cattle Ranching chronicles the history and culture of one of Florida's oldest industries and features oral histories, Florida folk music, cowboy art and documentary footage.  Admission ranges from $7-$12. 

On Friday, October 16th, the Market days are hear again!  The Tampa Downtown Market kicks off its second season.  This year the Tampa Downtown Market will be bigger than before stretching up Franklin Street and going down Madison Street.  The Tampa Downtown Market opens at 10 a.m. and stays open until 2 p.m.  At the Market you will find fresh produce, unique hand made gifts and enjoy a great urban setting.

Then, on Saturday, October 17th, Runners take your mark…The Third Annual Spartan Challenge 5k starts at 8 a.m.  The Third Annual Spartan Challenge 5K will be held entirely on the University of Tampa campus.  The course will not be your typical 5K road race. It will include running through tires, jumping over hay bales (and maybe even a mud pit), as well as crawling under a cargo net.....all of this in and around UT's historic campus.  Sounds like a great deal of fun!

On Sunday, October 18th, relax and enjoy brunch by the water.  Café Dufrain, located at 707 Harbour Post Drive, is serving a delectable menu including mouth watering island inspired cuisine and tasty tropical beverages.  Music tops off the setting.  So, come as a couple or bring some friends to Cafe Dufrain and enjoy the urban setting.  
 
Next Monday, October 19th, The Kotler Art Gallery at the John F. Germany Public Library is presenting Coalition of Hispanic Artists - "Southern Exposure".  Coalition of Hispanic Artists (CHA) is a not for profit organization comprised of painters, sculptors, artisans, photographers, poets, and musicians, and was founded in April 2007 and incorporated in March 2008.  

On Wednesday, October 21st, The City of Tampa Mayor's Hispanic Heritage Committees' Annual Celebration is held at the Tampa Theatre starting at 11 a.m.  This event is in honor of National Hispanic Heritage Month. The event is intended to showcase the many Hispanic contributions in Tampa. The Committee focuses on recognizing, appreciating and honoring City of Tampa's Hispanic employees while educating other ethnic groups on the Hispanic culture through cultural entertainment, food and motivational speakers.

The free event, open to the public, welcomes over 500 Tampa's citizens each year. Tedd Webb, 970 WFLA Radio personality, will emcee this year's Celebration and Mayor Pam Iorio will officially proclaim the day "Hispanic Heritage Day" in Tampa. The keynote address will be given by Patsy Feliciano, Interim Director, Office of Diversity and Equal Opportunity, University of South Florida. Featured entertainment includes the musical performances by Melanie Rose, a tribute to the late Maria Esther Carrillo, founder of TICH and dance performances. 

Also that day, help the Tampa Bay Dragon Boat Institute and the Downtown Tampa Attractions Association while enjoying a glass of wine.  From 6:00 p.m. to 8:00 p.m. at TinaTapas, located at 615 Channelside Drive inside Channelside Bay Plaza, Barefoot Wines will be flowing all in the name of support.  Each glass helps raise funds for these two worthwhile organizations.

On Tuesday, October 22nd, The Florida Museum of Photographic Arts hails the spirit of Woodstock in its first ever concert series with 60's-style music and ambience in its Flashback @ FMoPA Concert Series. Get in the groove during the after-work hours of 5:00 p.m. to 7:00 p.m., Thursdays, October 22, 29 and November 5, 2009.  Admission is free for museum members and $5 for non-members. Danny Thro will be staging psychedelic light shows all three evenings.  Music will be provided by Ronny Elliot (Oct. 22); Rebekah Pulley (Oct. 29) and Steve Grant (Nov. 5).  Wine from Barefoot Wine and Bubbly and brownies and brie from Whole Foods Market will be available. 

Drawings will be held for prizes from Sam Ash Music Stores at every concert.  Purifica: Water At Its Best and Creative Loafing are sponsors of the series with WMNF 88.5 fm Radio as media sponsor.  The concert series is being held in conjunction with the museum's exhibition saluting the 40th anniversary of Woodstock,  "Burk Uzzle's Woodstock and other Americana."  It is open through November 7.  For more details, click here.

And there you have it...some very cool Tampa Bay area events to experience.  So, get out there and have some fun! 
See you back here for more great things to do in Tampa Bay!