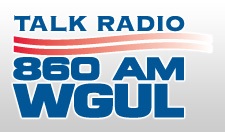 Hopefully all of you have heard about the debate that's taking place this coming Monday, Sept. 12.  Just in case, here's a quick overview -

CNN and the Tea Party Express, along with more than 100 local tea party groups from every state across the country, will team up Monday, September 12 to present a first-of-its-kind debate from the site of the 2012 Republican National Convention: Tampa, Florida. Eight Republican presidential contenders will face questions from moderator and lead political anchor Wolf Blitzer during the two-hour event, which will air live on CNN from 8 p.m. to 10 p.m. from the Florida State Fairgrounds. The debate will focus on a wide-range of topics, including the role, size and scope of government, with a specific emphasis on issue number one to tea party members and all Americans: the economy.
Now that you are filled in, you need to know about a watch party taking place, unless you were lucky enough to be able to get in!  That night, Salem Radio Network Host Mike Gallagher will host a Presidential Debate, VIP Dinner and Watch Party, presented by The Tea Party Express and Talk Radio 860 WGUL.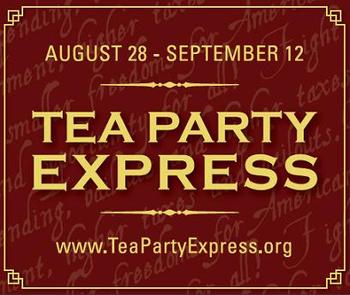 Planned activities include a live WTBN AM 570 & 910 radio broadcast with local host Bill Bunkley starting at 4:00 p.m. from the Florida State Fairgrounds inside the Special Events Center Building. All elected officials and presidential candidates are encouraged to stop by the event prior to the CNN Presidential debate and engage with the radio host Bill Bunkley and dinner attendees.
Dinner guests can enjoy entertainment from singers Lloyd Marcus, Rivoli Revue, Diana Nagy and comedians Jim Labriola and Victoria Jackson. Plus, there will be special appearances from Tea Party organizations, activists and distinguished speakers. Individuals who already have CNN Presidential Debate Tickets will receive priority dinner seating starting at 5:30 p.m. through 6:15 p.m.
The Dinner Reception for regular seating begins at 6 p.m. Doors open at 7 p.m. for individuals with tickets to attend only the debate watch party. The CNN live debate is scheduled to start at 8 p.m. and will be displayed on jumbo screens with live interaction from CNN cameras in the room engaging the crowd in the watch party.
Here are some ticket options for you:
$60 Dinner Ticket with Debate Watch Party & After Party – this ticket includes buffet dinner with beverages, watch party & after party access, and parking is included in this price.
$10 Ticket for Debate Watch Party & After Party – this ticket does not include food, cash bar is available and there will be an additional $5 parking fee collected upon entry.
All dinner and watch party tickets include free entry into the after party immediately concluding the debate. Table Reservations and Sponsorship packages are available. Please note that tickets to the CNN live debate have already been distributed by Tea Party organizations. The best way to get involved in the action is to buy a ticket for the dinner and watch party. Advance reservations are required for all tickets to secure your seat. If you're interested, just visit www.860wgul.com to purchase tickets or call (813) 639-1903.
And if you go, stop back by here to let us know what you thought.  Let's not get too far in to the political side of things, but as an event, we'd love to hear your thoughts!!!  And of course keep checking back for more great things to do in Tampa Bay, and other Tampa Bay area events.