In just the past seven days, Tampa Bay & Company and our hotel partners have worked extra hard to get contracts signed from multiple organizations, bringing these meetings and conventions to Tampa Bay. In this week, we've received
4,580 hotel room nights
for a total estimated delegate spending of
$2.4 Million
!!
Kudos to US!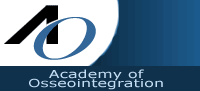 Just one of these meetings is the Academy of Osseointegration (yeah that's a long one), with its Annual Meeting being held in Tampa in March 2013. This meeting alone produced more than 3,800 hotel room nights and will bring more than 2,200 attendees to the Bay area. This will account for $1.8 Million in delegate spending! If you're wondering what the Academy of Osseointegration is (which I definitely was), it's an organization dedicated to the study of oral health and well-being by disseminating state-of-the-art clinical and scientific knowledge of implant dentistry and tissue engineering. That would have been my second guess... :) Go to
www.osseo.org
for more information.
Even though 2013 seems like it's really far away, it'll be here before we know it! Join me in welcoming these delegates, as well as all other meeting delegates to our city.
Thanks for stopping by!