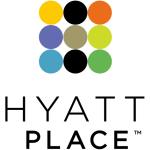 Hyatt Place Tampa Busch Gardens recently completed its multi-million dollar renovation to all of the hotels 126 guest rooms, guest bathrooms and its public space enhancements to the upscale select service hotel & authentic hospitality for which Hyatt is known. provides a superb hotel accommodation in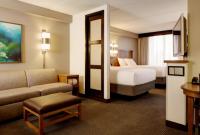 a diverse and evolving market.
"Feedback since the renovation has been fantastic, and we can't wait to continue welcoming guests with the same authentic hospitality in the newly updated hotel as our hotel and its team are fortunate to be a part of the Tampa community since our original opening in 2006," said Sharon Howell, general manager, Hyatt Place Tampa Busch Gardens.
With 1,200 square feet of flexible meeting space, this hotels also offers onsite catering, audio-visual equipment, all-inclusive packages and an online group booking page makes the Hyatt Place Busch Gardens is ideal for receptions, reunions, and other special gatherings.
Hyatt Place hotels combine style with casual hospitality, Inspired by multitasking travelers' 24/7 lifestyle Featuring spacious guestrooms with the Cozy Corner, free Wi-Fi, the 24/7 Gallery Menu, Coffee to Cocktails Bar, and free hot breakfast with your stay and a Odds & Ends program also has guests covered with items they may have forgot and can buy, borrow or enjoy for free. 
Welcome to a Different Place!
HYATT PLACE TAMPA BUSCH GARDENS  -  Located less than a mile from Busch Gardens, is adjacent to the University of South Florida, and across the street from local healthcare facilities such as Moffitt Cancer Center, Shriners Hospital for Children and Florida Hospital. For sports fans, the hotel is centrally located in Tampa with an easy drive to Downtown Tampa, Ybor City, Tampa's International Airport,  Raymond James Stadium, and Tropicana Field. - For more information click on the link - http://tampabuschgardens.place.hyatt.com
Until the next time, unlock your treasures and Fall in Love with Tampa!