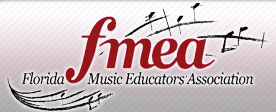 2011 Tampa Bay & Company Convention Sales Staff Wishes you & your family the very best for a Successful, Joyous, Healthy & Prosperous New Year ! It is our been our pleasure to work with you and to communicate and provide you the very best of Tampa!
We look forward to new and continued relationships in the New Year and beyond! Thank you all for thinking Tampa & stay tuned for new & exciting Tampa Bay news to come!
Now, having said that, Tampa Bay & Company is pleased to welcome the meetings and conventions that are being held in Tampa Bay from Saturday, Jan. 8 through Friday, Jan. 14. In all, over 17,000 delegates will attend these meetings, conventions and events, which will produce over 9,000 hotel room nights to create an estimated delegate spending of $17.7 million.
One example of these meetings and conventions is the
Florida Music Educators Association's Annual Convention
. Approximately 6,500 delegates will attend the conference, producing 4,500 hotel room nights and creating $5.7 million in delegate spending.
Florida Music Educators Association (FMEA) is a not-for-profit, professional association that serves and supports music educators across Florida. FMEA promotes and publishes the Florida Music Director as well as music education research, organizes in-service programs, and broadens teachers' knowledge and interest in their profession through affiliation with colleagues.
January's event marks the 26th consecutive year that the Florida Music Educators Association has held its Annual Convention in Tampa Bay.
Please join us in welcoming this group, as well as all meetings and conventions, to the Tampa Bay area! When you see these folks around town, be sure to greet and welcome them with open arms!
That's all for now, but be sure to check back often for updates on Tampa Bay meetings and such from us here at the Tampa Bay team!