Hey Tampa Bay, looking for something fun to do this weekend? Well, if so you have come to the right place. I, Alex, have created a list of fun things happening around the area this weekend!
Suncoast Business Expo- July 24, 2010
If you have never owned a business and wanted to know how, this event is for you. Seminars on tax advantages, lead generation, customer service, how to buy a franchise, how to buy and sell a private business, promotional products and more. There will be some of the top home based businesses and business opportunities in Florida giving their business briefings all in one location. Save time and money with one stop shopping. Find the Business that right for you. Doubletree Airport Hotel Convention center, 4500 West Cypress Street Tampa Fl 33607.www.suncoastbusinessexpo.com
Address: 4500 W Cypress St., Tampa, FL 33607
Times: Saturday and Sunday 9-5
Admission:  $10
The Devine Equine III *** Horses helping veterans- July 24, 2010
Celebrate the healing power of horses while viewing beautiful equestrian art created by local artists at Great Art & Frame. Proceeds from sales help support Quantum Leap Farm's therapeutic equestrian programs, which now include equine assisted self exploration as well as therapeutic riding and carriage driving. Your participation will help disabled veterans, civilian adults, and children receive the benefits of equestrian therapy at Quantum Leap Farm.
Address: Great Art & Frame, 9906 W. Linebaugh Avenue, Tampa, FL 33626
Times: 6:00 PM - 8:30 PM
Admission: Free
Metrocon- July 24, 2010
Celebration of Japanese popular entertainment, including anime (animation), manga (comics), J-pop and J-rock music, cosplay (costume design and performance) and video games. Also includes a film festival and Fantasy Masquerade.
Address: 333 S Franklin St., Tampa, FL 33602
Times: Noon
Price: $10-$55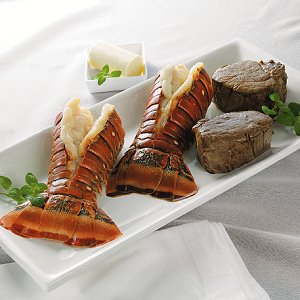 Surf & Turf, Wine & Dine – July 25, 2010
Come into Charley's Steak House this season and choose from a summer-exclusive Surf & Turf menu with sommelier-chosen wine pairings for each course. Our specialized menu offers the highest quality turf items with the freshest seafood available, paired with exotic wine from across the globe. Patrons can indulge in this Surf & Turf, Wine & Dine summer feature with the number one rated restaurants in all of Orlando, according to Orlando Magazine.
Venue: Charley's Steakhouse
The Music Man- July 24, 2010
The CCC Community Theatre will present Meredith Willson's The Music Man on Friday, July 23 at 7:30 pm and Saturday, July 24 at 3 pm.
The Music Man is a musical with book, music, and lyrics by Meredith Willson. The show is based on a story by Willson and Franklin Lacey. The plot concerns con man Harold Hill, who poses as a boys' band organizer and leader, and sells band instruments and uniforms to naive townsfolk before skipping town with the cash. In River City, Iowa, prim but progressive Marian, the librarian, sees through him, but when Hill helps her younger brother, Marian begins to fall in love with Harold. Harold, in turn falling for Marian, risks being caught to win her. 
In 1957, the show became a hit on Broadway, winning five Tony Awards, including "Best Musical", and running for 1,375 performances. The cast album won the first Grammy Award for "Best Original Cast Album". The show's success led to revivals and a popular 1962 film adaptation and a 2003 television remake. It frequently is produced by both professional and amateur theater companies.
Address: 4537 Lowell Rd., Tampa, FL 33618
Times: July 16 at 7:30 pm, Saturday, July 17 at 3 pm, Friday, July 23 at 7:30 pm and Saturday, July 24 at 3 pm
Venue: Carrollwood Cultural Center
Tampa Bay Storm vs Alabama Vipers: MillerCoors Beer Tasting- July 24, 2010
The Tampa Bay Storm and 97X invite you to a special MillerCoors Beer Tasting on the West Plaza of the

St. Pete Times Forum prior to the game on Saturday, July 24 from 5:30 – 7:30pm. (Sample craft and specialty beers from our friends at MillerCoors)
Admission: $15 gets you a general admission ticket to the game, plus admission to the 2-hour pregame beer tasting.
$25 gets you a lower level end-zone ticket to the game, plus admission to the 2-hour pregame beer tasting.
If you've already got a ticket to the game – don't miss out on the fun! Get your admission to the beer tasting for only $10!
Times: July 24 from 5:30 – 7:30pm
Venue: St. Pete Times Forum
Cinematic Situation "Tampa's Premier Fashion Show" – July 24, 2010
Powered By: Vybe Nation
Time: 7:00pm
Venue: Club Skype
Age Suitability: None Specified

Tampa Bay Rowdies Vs. Miami – July 25, 2010
Address: One Steinbrenner Dr., Tampa, FL 33614
Times: 4:00 pm
Venue: New York Yankees at George M. Steinbrenner Field
Obscured by Time: The Magic of Florida" – July 25, 2010
Tampa Bay History Center presents the exhibition "Obscured by Time: The Magic of Florida," featuring the art of Hermann Trappman. The exhibit details the natural history of Florida through Trappman's compelling paintings, artifact replicas, fossils, and examples of the resources utilized by ancient Native Americans.
Venue: Tampa Bay History Center
Wisin & Yandel "La Revolución" Tour- July 25, 2010
Top-selling Latin Urban artists Wisin & Yandel are returning to the United States this summer for the second leg of their successful "La Revolución" U.S. Tour.
Address: 401 Channelside Dr., Tampa, FL 33602
Times: 8pm
Admission: Tickets start at $40.25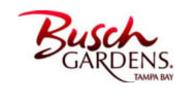 Events taking place all Summer long:
Summer Nights at Busch Gardens
Play & Dine All Day at Busch Gardens
Summer Classic Movie Series
Island Nights at Adventure Island
Cyber Bowling at Pin Chasers
Kids Eat Free at Thai Thani and Oishi in Channelside
Have a fun weekend and check back next week for more information on fun Tampa Bay events and things to do in Tampa Bay!