Two foodie festivals are taking over Tampa Bay this weekend and both are worth spoiling your diet over!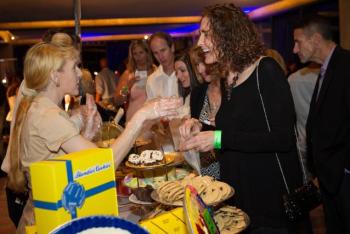 Best of the Bay, Straz (Saturday, April 5)
Tampa's longest running culinary fundraiser (going on its 29th year) is back with some of the tastiest dishes from the top restaurants in Tampa Bay! More than 40 of Tampa Bay's best restaurants, caterers and vendors will participate in this year's event with various entrée samplings, luscious desserts, beer and premium drinks.  Participating this year… Armani's , Aqua, Irish 31, Square One Burger and the Straz Center's own Maestro's Restaurant and microbreweries including Cigar City Brewing, 7th Sun, Coppertail Brewing Company and Two Henry's.  Event starts at 7 p.m. and tickets are $80 and include open bar, food tastings and entertainment.   For more information visit: www.strazcenter.org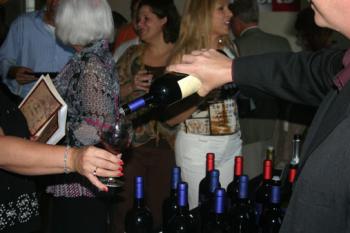 Festa Itanliano, Ybor City (April 3rd – April 6th)
Festa Italiana is an annual multi-day event that honors the Italian culture and heritage by showcasing the finest cuisine, exciting entertainment, premier wine and spirits, and activities for guests of all ages.
Thursday, April 3rd:
Official Opening Part to Festa Italiana Weekend offering tastings of more than 70 wines from Italy and Italian cuisine, antipasti and desserts.  Event is at the Italian Club from 6 p.m. to 9 p.m. and cost is $30-$60.
Friday, April 4th:
Krewe of Italia Bocce Tournament at the corner of 7th avenue and 18th street at 5 p.m.
Saturday, April 5th:
Festa Saturday! Spend the day with your friends and family as Festa Italiana Weekend kicks off with the Annual Bocce Invitational at the corner of 7th Ave. and 18th street in Ybor City.  There will also be an Italian Idol Singing Competition at Carmine's on 7th and a Homemade Vino Competition. Events run from 11 a.m. to 5:30 p.m.

Sunday, April 6th:
The culmination of Festa Italiana Weekend concludes with the main event, Festa Italiana.  More than 35 of Tampa Bay's top restaurants and catering companies will serve their best dishes. The main stage will showcase some of the world's greatest entertainers, singers and dancers. Enjoy cooking competitions, culinary classes, grape stomping and even a children's area.  Admission cost is $10 and the event runs from 10 a.m. to 4 p.m. in Centennial Park.
For more information on Festa Italiana visit: www.FestaItalianoTampa.com

Coming up…
Stay tuned, next week we are giving away tickets to the Best of South Tampa (April 13th) in Hyde Park Village. For more details on this awesome event please visit: http://www.visittampabay.com/tampa-events/foodie-festival-season/taste-of-south-tampa/ Be sure to follow us on twitter @VisitTampaBay for your chance to score FREE tickets!