Hey Tampa Bay, if you are trying to make plans for this weekend, you have come to the right place. Alex here to let you know what his happening around the area this weekend.
Aerosmith Concert- August 7, 2010
Time: 7:00p
Venue: Florida State Fairgrounds: 1-800-ASK-GARY Amphitheater (formerly Ford Amphitheatre)
 
World of Beer presents Summer Session – August 7, 2010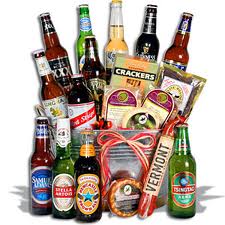 Time: 7:00pm
Venue: David A. Straz Jr. Center for the Performing Arts: Jaeb Theater
Price: $25.00

Welcome to WOB Culture! For those who've experienced our events, you know what we're talking about. For those folks who haven't, we're excited to have you out for a night of great beer, great people and even better music. We love music (and beer), our annual WOBtoberfest keeps getting better each year and we hope to see even more new faces out this year.
We are thrilled to bring our WOB Culture to new venues and hope to strengthen our relationships with our regular guests as well getting to meet some new folks who've never been to a World of Beer. We are building a concept based on treating people right, so we hope you come out and enjoy yourselves.

"Strolling In A Perfect Paradise" – August 7, 2010
Time: 10:00a to 5:00pm
Venue:  Henry B. Plant Museum
Price: adults $10, seniors 65 and older and students $7, children 4-12 $5

The Henry B. Plant Museum presents "Strolling In A Perfect Paradise." The gardens of the 1891 Tampa Bay Hotel were touted as the most exotic in the country. This exhibit will showcase the splendor of the gardens within the context of landscape design in the 19th century. Oversized projected images will give guests the sense of truly experiencing the once-magnificent grounds. It will also feature historic images from brochures, newspapers, negative slides, and photographs, along with original decorative pieces and, in the current garden, historic garden markers.
Girls Just Wanna Have Fun Roller Derby Benefitting Foster Girls- August 7, 2010
Address: 5311 East Busch Boulevard, Temple Terrace, FL 33617
Times: Doors open at 7:30- 8pm.
Admission: Tickets: $12 - take $2.00 off your ticket with a donation of teen girl needs such as make-up, handbags, diaries and hair products!

You are invited to the Girl's Just Wanna Have Fun, 80's night at Skateplex, 5311 E. Busch Blvd. this Saturday, August 7th! Come see Cigar City Mafia versus Switchblade Sisters battle it out for foster children of the Heart Gallery of Tampa Bay, an area-wide portrait exhibition of children who need homes.
Tampa Yankees Back to School Bash August 7, 2010
Address: One Steinbrenner Dr., Tampa, FL 33614
Times: 5:30 pm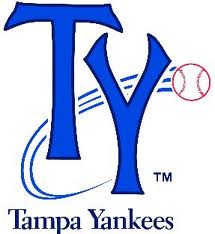 Admission: $4 general admission $6 reserved ticket

The Tampa Yankees will host their carnival-style "Back to School Bash" on Saturday, August 7. Gates will open at 4:30 p.m., followed by a game against the St. Lucie Mets at 5:30 p.m. The first 250 children 14 years old and under will be given a Yankees bag filled with school supplies. The "Back to School Bash" will feature a face painter, balloon artist, bounce house and carnival-themed games, with a variety of prizes available for kids and parents who are seeking a fun night together before school resumes in the fall. There will also be a post game fireworks display. The Tampa Yankees, who are the Class A affiliate of the New York Yankees, play their home games at Steinbrenner Field.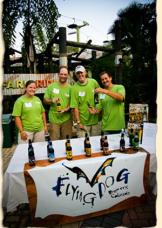 WaZoo: Beer Extravaganza 2010 – August 7, 2010
Address: 1101 W Sligh Ave., Tampa, FL 33604
Times: Saturday, August 7 from 7:30-10:30 p.m.

Rated as one of the "10 Great Beer Festivals in the Country" by USA Today, this 15th annual extravaganza features over 200 beers and beverages from around the world, food sampling from local restaurants, and live music! The "Beastly Beverage Club" (VIP-level ticket) returns to the Safari Lodge - the only air-conditioned space at WaZoo. Tickets are available online on June 1st, or by phone 813-935-8552 ext. 276. General admission tickets are just $50 per person in advance or $65 at the door; Beastly Beverage Club tickets are $75 per person in advance; Designated Driver tickets are $20. Group discounts available for 20 tickets or more. The event is rain or shine.

Girls Just Wanna Have Fun Weekend- August 7, 2010
Address: 400 Mandalay Avenue, Clearwater Beach, FL 33676

Pamper Me Party, Fashion Show, and Breakfast! Experience fun, fantasy, surprises, and camaraderie with the Featured Door Prize of a 2-night stay at the Hilton Clearwater Beach! A portion of the proceeds benefit the Greater Palm Harbor Area Chamber of Commerce Foundation, Inc. that supports educational, community, and cultural programs. For more information on sponsorships, tickets, and overnight packages call Palm Harbor Chamber of Commerce at 727-784-4287 or e-mail phcc@palmharborcc.org
Obscured by Time: The Magic of Florida" – August 7 & 8, 2010
Time: 10:00a to 5:00p
Venue: Tampa Bay History Center

Tampa Bay History Center presents the exhibition "Obscured by Time: The Magic of Florida," featuring the art of Hermann Trappman. The exhibit details the natural history of Florida through Trappman's compelling paintings, artifact replicas, fossils, and examples of the resources utilized by ancient Native Americans.

Buckler's 3rd Annual Craft Fair & Food Drive- August 7 & 8, 2010
Times: Sat 10am-5pm, Sun. 10am-4pm
Address: 3000 Ringling Blvd., Sarasota, FL 34237
Venue: Robarts Arena
Admission: Adults $ 6, Kids 4-12 $1. One paid admission good all weekend with a hand stamp. BUY ONE ADMISSION – GET ONE FREE. Print this out or bring a canned good for this offer. Benefits the local food ban!

Nationwide Exhibitors will be displaying and selling handmade items. Grab a friend and come browse through unique one-of-a-kind items and gifts, custom home décor, sample delicious fudge and gourmet delights, try on custom made gold and silver jewelry, find that perfect piece of handcrafted furniture. You'll also find country and traditional crafts, folk art, dolls, hair accessories, candles, baskets, baby items, artwork, pet items, quilts, wearable art, flags, painted glass, yard art, CD's, framed prints, note cards, scrapbooking, herb pax, primitive, personalized items, and much more. Hourly giveaways of $20 shopping sprees!! Do not miss this popular event. You are sure to find some unique treasures!! Buckler Promotions, Inc. 386-860-0092. www.BucklerCraftFair.com.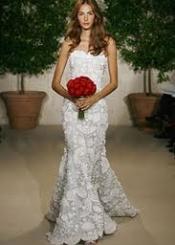 Your Wedding TV ULTIMATE Bridal Show – August 8, 2010
Time: 1:00p to 5:00p
Venue: Doubletree Hotel Tampa Westshore
Price: 7.00 online in advance or $10.00 at the door

Register Now at www.YourWeddingTV.com for discount tickets to attend Tampa's Best Bridal Show! *Pre-registered Brides are entered to win Exclusive Prizes! *Prizes Galore including 10 Grand Prizes! *Meet with the area's finest wedding vendors and receive special offers for your wedding! *Tampa's HOTTEST Runway Fashion Show with all the latest bridal gowns and live entertainment! Everything you need for your wedding... all in one place, in one afternoon!



Rock School Blowout – August 8, 2010
Time: Aug 8 1:00p
Venue: David A. Straz Jr. Center for the Performing Arts

Led by Rock School guru Lee Ahlin, these bands remind us why we were born to be wild and the benefits of wanting to Rock 'n' Roll all day!
Teen Night @ The Dallas Bull-  August 8, 2010
Address: 3322 U.S. Hwy. 301 N, Tampa, FL 33619
Times: 7-10 p.m.
Admission: $20

Give your teen a safe and fun environment to occupy their time! Dancing, pool tables, darts and more. Date: Sunday, August 8th Time: 7-10 p.m. Fee: $20 admission Age: 13-17 with photo school ID as proof of age No exit until 10 p.m. unless guardian is present. Celebrate the continuation of summer with friends at our Inaugural Dallas Bull Teen Night.
Pinellas Goes Back to School Bash- August 8, 2010
Address: 800 Second Avenue N.E., St. Petersburg, FL 33701
Times: 11a 'til 4p
Admission: Free

Join us as Pinellas Goes Back to School for a day of fun at The Pier. DJ Cage with dance contests, along with after school program information and demonstrations for getting your child back on track for the school year. There will be a New to You Clothing Swap, Silly Bandz trading tent, face painting and more! Pinellas Goes Back to School is an event to close out the summer and embrace the new school year. There is no charge to attend this event. Join us from 10a. 'til 4pm.
Events Happening All Summer:
MOSI Presents - CSI: The Experience
Play & Dine All Day at Busch Gardens
Summer Nights at Busch Gardens
Live Stand-Up Comedy-National Headliners
Island Nights at Adventure Island
August Double Dino Days- Visit Dinosaur World in August and get a free pass to come back any day in December
Check back next week for more great Tampa Bay area events and things to do in Tampa Bay!