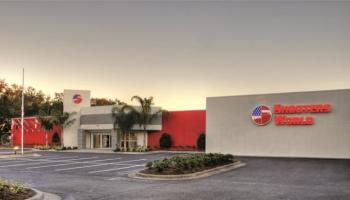 Ranked as one of the largest gun stores in the nation- bigger than the average Publix to be exact, Shooters World in Tampa is the ultimate indoor gun range, retail store and home to a wide variety of firearm training and marksmanship classes.  The place is unbelievably gorgeous (not what most people envision a gun range would look like) and the people working inside are friendly and happy to help you in whatever your mission may be. 
Whether you are looking to purchase your first gun or looking for a specialty hunting rifle, shotgun or tactical weapon, Shooters World is the premium firearm store in the Tampa Bay area. In fact, Shooters World offers the largest selection of firearms for sale in the region.  16,000 square feet of retail space and showroom features 2,000 new and used guns, firearm accessories, ammunition and various weapons.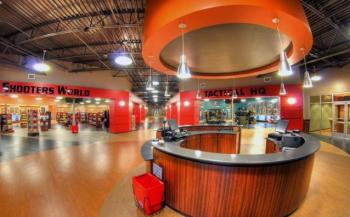 Here is a link to check out Shooters World retail store: http://www.shootersworld.com/retail.aspx
I can give the female perspective here and say that for most ladies (not all ladies) firearm stores and shooting ranges are usually male-dominated and downright intimidating.  Well, I can honestly say that this place was full of men and women, all happy to answer any question and displaying the purest of passions reminding guests like me that no question is stupid and you aren't an idiot.  There is also a circular concierge desk when you walk inside at the front of the store staffed with employees to help guide you with directions, answer questions and chat about upcoming firearm training classes.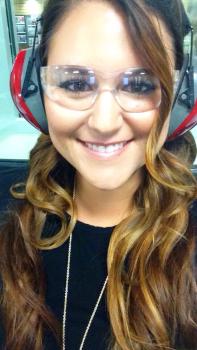 Let's talk about the firearm classes that Shooters World offers.  I was lucky enough to get the chance to take the Ladies-Only Introduction to Handguns. It was a delightful experience and I recommend it to all the ladies out there!  The class was for women only and covered basic firearm handling, gun safety, rules for the range, and included range time with certified instructors.  There were about 10-15 women in my class, all there for different reasons.  Some women had their own handguns, some terrified of guns and some ladies had never seen a gun in person or even held a gun.  Everyone was there for the same reason, to be educated (kudos ladies!).  Our instructor Jarrod was a certified firearm teacher and a cop with the Tampa Police Department.  He was a great teacher and was sure to keep the class laughing the entire time.  The class was two days, a Thursday and Friday night (6 p.m. to 9 p.m.) and the last day included plenty of time on the shooting range (class included gun rental and ammunition was under $15). I had a chance to talk to all the ladies after the class and no one had anything negative to say.  Everyone talked about how great of an experience it was and how much they enjoyed it!  Some ladies even signed up that night to take the concealed weapons course to get certified to carry. Get it girls! 
Here is a link to all the classes Shooters World offers: http://www.shootersworld.com/training-classes.aspx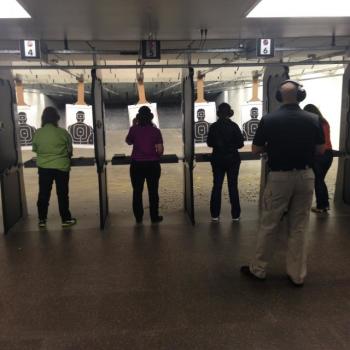 Let's move on to the largest part of the store, the gun rental and 27-bay shooting range. Equipped with a country-club style lounge with a fancy Coca-Cola soda machine (various flavors), milk shake machine (not kidding… SO awesome) and the largest Keurig coffee and tea machine I have ever seen in my entire life.  The lounge area faces the range, so you can relax and watch people out on the range or watch sports (LCD TVs are everywhere).  The area also includes a gun-cleaning area where Shooters World staff are on hand to clean your guns, an area where you can purchase ammunition or even rent a firearm. 
Here is a link to check out all the pricing, details and hours of the shooting range: http://www.shootersworld.com/shooting-range.aspx
Overall, I highly recommend making a visit to Shooters World.  Ladies, Monday is "Ladies Night" which means that ladies shoot for FREE!  
Shooters World is located right off of 275 on Fletcher Ave. and is a must-see, must-do, must-experience in Tampa Bay!