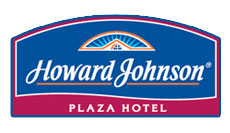 Hello there everyone! Jerm back on yet another beautiful Tampa Bay morning to tell you about a new local dining spot I found yesterday!
Waterworks Bar & Grille
is full-service restaurant located within the
Howard Johnson Plaza Hotel
in Downtown Tampa that serves breakfast lunch and dinner. 
I had a chance to stop by there after to work to grab a bite to eat on the word of a good friend of mine. It was also a good place to just sit and relax at the bar and watch the Rays game after a long days work. If you are located in downtown Tampa for work, play, or you live in downtown then WaterWorks should be on your list of places to grab a bite to eat and/or get a drink and catch the game or just wind down!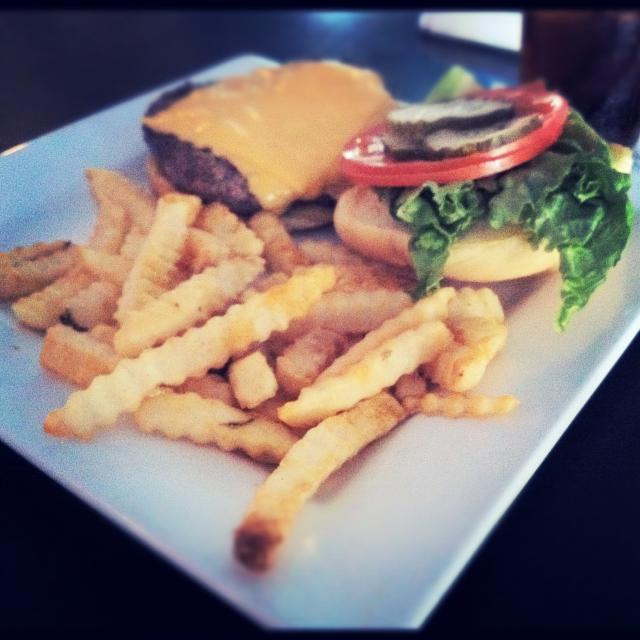 In addition to awesome bartenders, the food is tasty as well! I can personally recommend the All American Burger... pictured to the right. If that doesn't make your mouth water, then nothing will. You can also never go wrong with crinkle fries either. I had some friends join me at the bar and we all shared some quesadillas as well as the turkey club sandwich, both of which were great!
It's also the perfect place to grab a bite to eat before seeing a show at the
Straz Center
next door, loading up on the breakfast buffet before heading out on a tropical cruise or to wind down with a cocktail after a long day at the beach. Plenty of options as you can see!
Don't just take my word for it though, and be sure to
check out the menu
, and stop by for yourself. If you go on a Wednesday, be sure to tell the night bartender Debbie that Jerm said hello, and most other times Kelley will be taking care of you, but both are awesome and you are in great hands!
Be sure to check them out on Facebook for updates on happy hour and food specials! That's all for now, but be sure to check back with us son for more update son Tampa Bay dining and things to do in Tampa Bay!