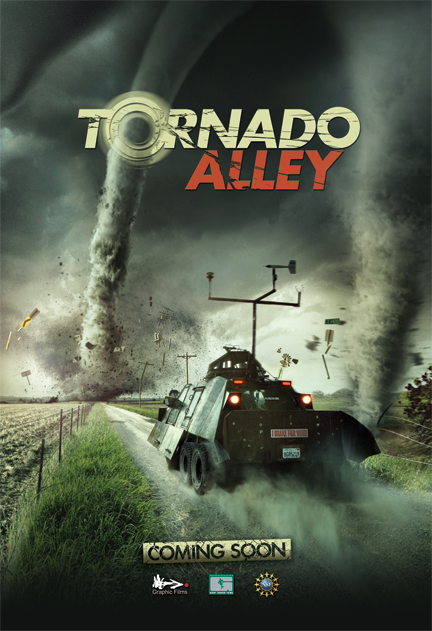 OK Tampa, Lisa here with a bit of science I could really get wrapped up in.
MOSI (Museum of Science & Industry)
, is hosting a meet and greet with Tornado Alley Scientists. It will take place Thursday, March 31 - Saturday, April 2nd. The members of the team that will be present are some of the team members from the
Tornado Alley
Film that opened on the IMAX Dome on March 18th. Also present during the meet and greet will be DOW vehicles.
DOW vehicles are Doppler On Wheels. They are mobile Doppler weather radars mounted on trucks that bring instruments directly into the path of storms, allowing researchers to study them with great detail. The DOW radar vehicle has served as the backbone of the VORTEX2 research mission by mapping the overall structure and dynamics of severe storms.
Andrew Arnold and Josh Wurman will both be in attendance at this one of a kind event. Andrew Arnold went to Purdue University and graduated with a Bachelor of Science degree in Earth and Atmospheric Science. He flew to Oklahoma right after his last exam to work on the tornado pod deployment team during the Vortex2 field project. Currently he works for the Center for Severe Weather Research (CSWR).
Josh Wurman will also be attending this event. he is the president and founder of the Center for Severe Weather Research in Boulder, Colorado. He is a chief scientist and coordinator of the VORTEX2 project. Wurman appears regularly in the Discovery Channel's Storm Chasers series  (I am slightly OBSESSED  with Storm Chasers, it's so awesome). He appears in the IMAX  film
Forces of Nature
, and
Tornado Alley
among many other films.
So if you love Tampa Bay Weather as much as I do, this is a chance to explore tornadoes!
The exhibit will run from March 31st through April 2nd!
That's all for now, but check in late for more Things To Do In Tampa Bay and other Tampa Bay Area Events.