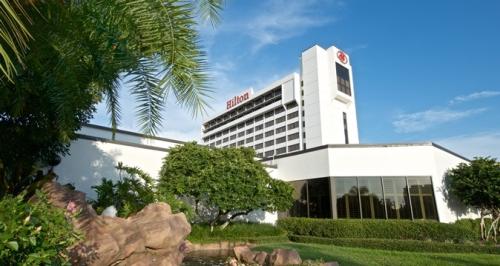 Hundreds of Tampa-area kids will have their day brightened thanks to a gift from the Jewish War Veterans National Convention, which was held at the Hilton Tampa Airport Westshore Hotel this week.
In addition to honoring the men and women who fought and served for the United States, nearly every day of the convention included a community outreach type of activity such as donating items to Shriners Hospital or granting a wish to a terminally ill patient at the VA Hospital.
On Thursday, the National Ladies Auxiliary Jewish War Veterans gave a gift of 1,600 teddy bears to the Tampa Police Department and Tampa Fire Rescue to pass out to local children.
"We hope this is really going to brighten the day of a child in a tough situation," said Convention Chairwoman Rita Panitz.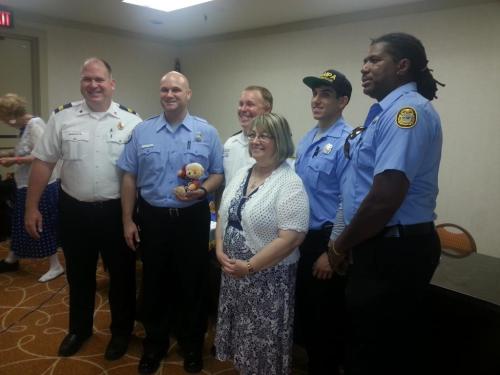 Several members of the Tampa Fire Rescue crew from Engine Station 8 were on hand to receive a portion of the donation. 
"We jumped at the chance," said Tampa Fire Rescue spokesman Jason Penny. "Any opportunity we have to work with people we serve is positive and we're honored they'd think of Tampa Fire Rescue and our role as community servants".
"A lot of young kids are in difficult situations and it helps bridge a gap", said TPD Sgt. Ralph Fine. "This feels good and it really makes us feel better about what we do".
The National Ladies Auxiliary Jewish War Veterans also donated pajamas and hosted a baby shower for women veterans.