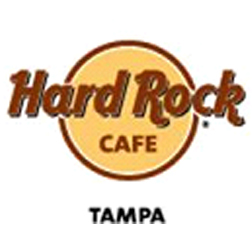 OK, I got this information today, so I had to share it with everyone.  Travis here with an opportunity that will definitely interest a ton of you (I certainly wanted to apply). 
The Seminole Hard Rock Tampa is still looking to fill dozens of culinary and hospitality positions for the new 17,500 square foot, 371-seat Hard Rock Cafe Tampa, opening Dec. 2010 (Full and part-time openings).
The Hard Rock Cafe Tampa is currently under construction at the northwest corner of the beautiful Seminole Hard Rock Hotel & Casino complex, nearly doubling the 9,000 square foot space formerly occupied by Floyd's restaurant and nightclub.
Three primary entertainment areas will make up the exciting design of the new 371-seat Cafe that will provide an authentic rock experience with LIVE MUSIC, great service, and classic American fare. The Cafe will offer forward-thinking concepts of tomorrow like innovative technology that will give guests touch screen access to Hard Rock's memorabilia and merchandise, and allow them to vote on what music video plays next in the Cafe.
Now, if you're looking for a job and are interested, you better hop to it!  Apply online only at www.gotoworkhappy.com.  Like i said...Hurry!!!!  And let us know if you get hired, because I'll be stopping by. 
See everyone back here for more updates, and info on great things to do in Tampa Bay and Tampa Bay area events.